Sweden Falls is the 5th tallest waterfall in Arkansas at 81′ tall. The area around the falls is typical for this area of the Ozarks. Large boulders, tall bluffs, and deep valleys are everywhere you look. This one can be viewed from the top by taking the left trail where it splits. Taking the right trail at the fork will take you to the bottom of Sweden Falls and down into the creek bed along a bluff line.
There is an old homestead and other interesting things to see when you visit the falls. There is also an improved gravel parking area with information signs marking the area which appears to have been recently constructed. This trail is mostly downhill going in to the area so conversely it is mostly walking uphill heading out to the parking area.
You should also be advised that the road leading to the parking area from the highway is rough so it is recommended to take your time. It should be no problem for even passenger cars if you take it slow.
We have a full article on Sweden Creek Falls here. I have a GPS map and elevation graph data for this area that I was able to add below.
360° Photos. Use Your Mouse Or Move Your Phone To Look Around.
---
---
---
Sweden Falls GPS Track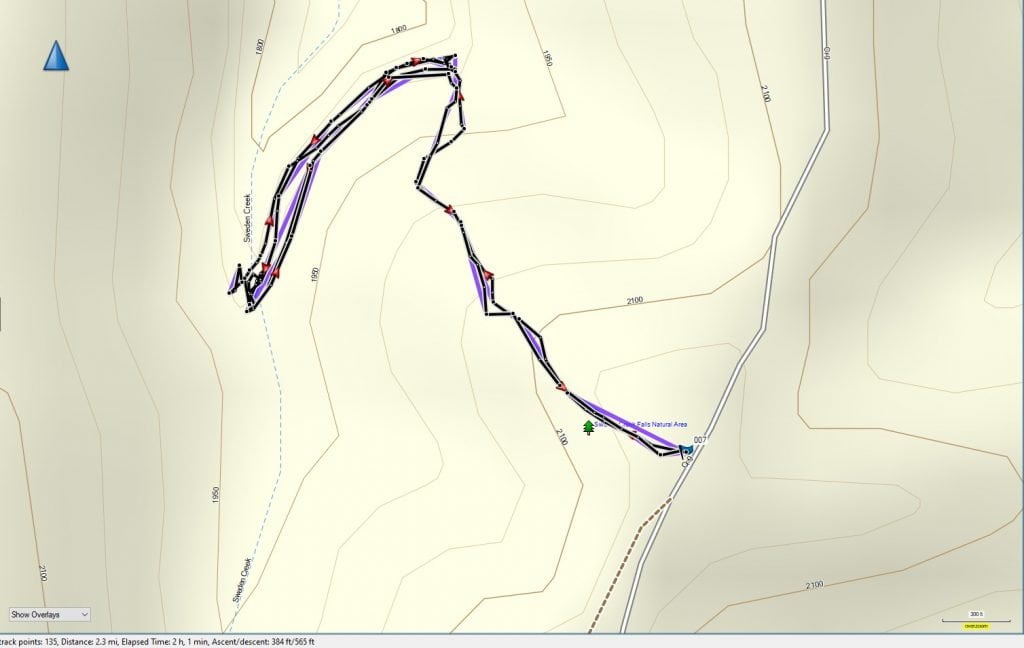 ---
Elevation Data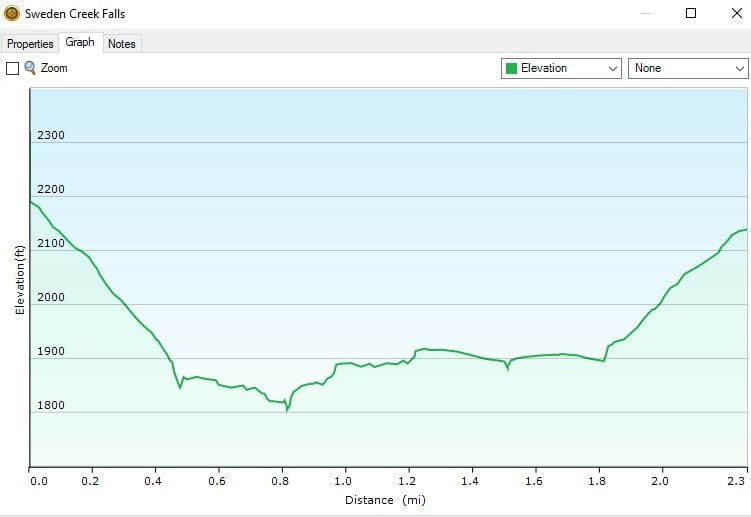 ---
On the map above click on "View Larger Map" to go to Google Maps. You can copy & paste the code below into Google Maps to view the location if needed. You can also use the code in Google Maps on your phone. Use the satellite view for the best overview.
Code
XGCX+WC Kingston, Arkansas
To see other attractions in the area be sure and visit our "Virtual Visits" page for more attraction information and 360° photos.