Paige Falls Trail is a heavily trafficked trail inside the boundaries of the Buffalo National River park. Paige falls is a short but beautiful waterfall that appears to be spring fed. It has water flowing even in drier times.
The trail is short and it follows the creek bed which has been carved out of solid rock over the span of millennia. The Paige Falls trail takes a short but fairly steep fork to climb down to the falls. There are many natural rock formations on the trail. You can walk between huge boulders and the kids will have a blast exploring all the hidden spots on Paige Falls trail.
The creek shows how water erodes even bedrock with time. A short walk further along the trail brings you to Broadwater Hollow Falls.
360° Photo. Use Your Mouse Or Move Your Phone To Look Around.
---
GPS Track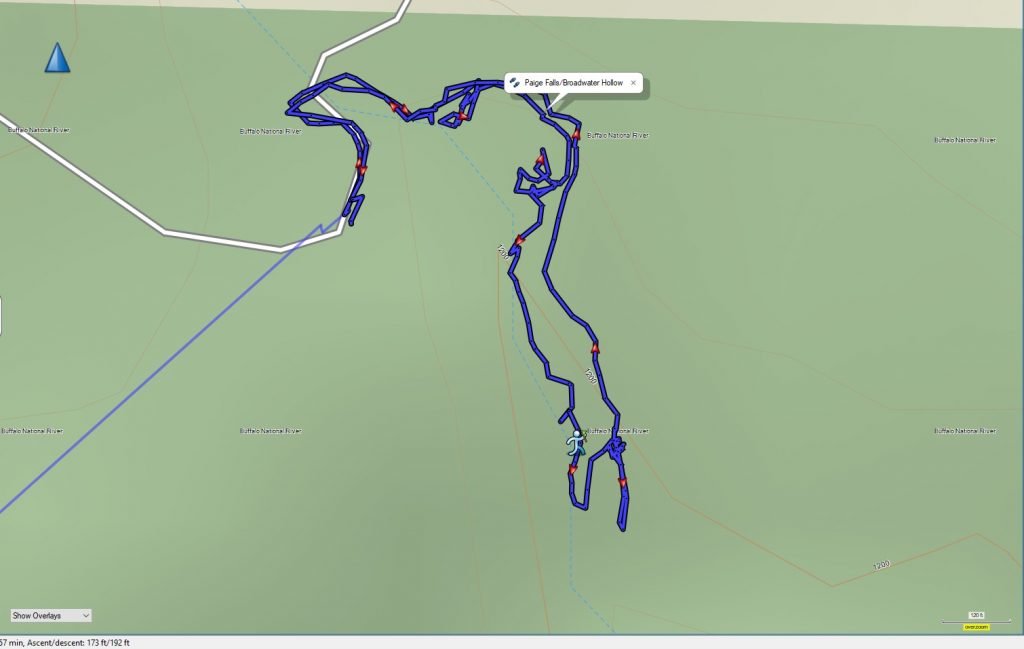 Paige Falls/Broadwater Hollow GPS Track
---
Elevation Data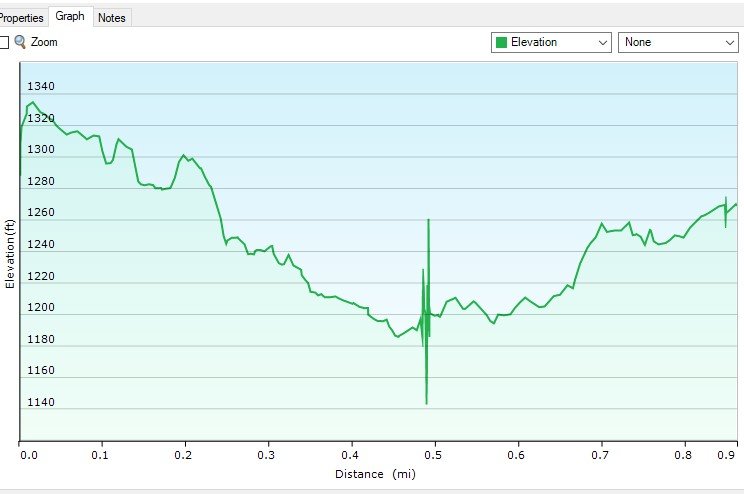 ---
On the map above click on "View Larger Map" to go to Google Maps. You can copy & paste the code below into Google Maps to view the location if needed. You can also use the code in Google Maps on your phone. Use the satellite view for the best overview.
Code
4P3M+X5 Harrison, Arkansas
To see other attractions in the area be sure and visit our "Virtual Visits" page for more attraction information and 360° photos.