The Hodgson Water Mill near Dora, MO. is a nice place to stop, stretch your legs, and view a historic structure. The mill is built atop a spring that flows from the rocks below the mill. In the late 18th and early 19th centuries, the Hodgson Water Mill was an important part of the community in this area of Missouri.
We visited the site last fall when I was up visiting from Florida, before my move to the area. We mapped out a few springs to visit in the area, and this was the most interesting. The Hodgson Water Mill is a restoration of the original mill that stood on the site.
According to what I could find online about the mill, it was constructed around 1897. In the 1860s, a mill was built on or near the current site. This mill was closed down during the Civil War and it is not known for sure if the original mill survived the war, or if a new mill was constructed.
The spring that powered the mill when it was a working mill discharges approximately 23.5 million gallons of water per day. The spring comes out of the ground below the building and was used to turn the water wheel that drove the grinding machinery. The spring now discharges out and runs by the wheel, then continues out to a small pond in front of the mill, where a small retaining wall was built to create the pond. This wall creates a small waterfall that is a great spot for photos.
A short way down the creek created by the spring is a bridge over the creek. This is also a popular spot for photos while visiting the mill.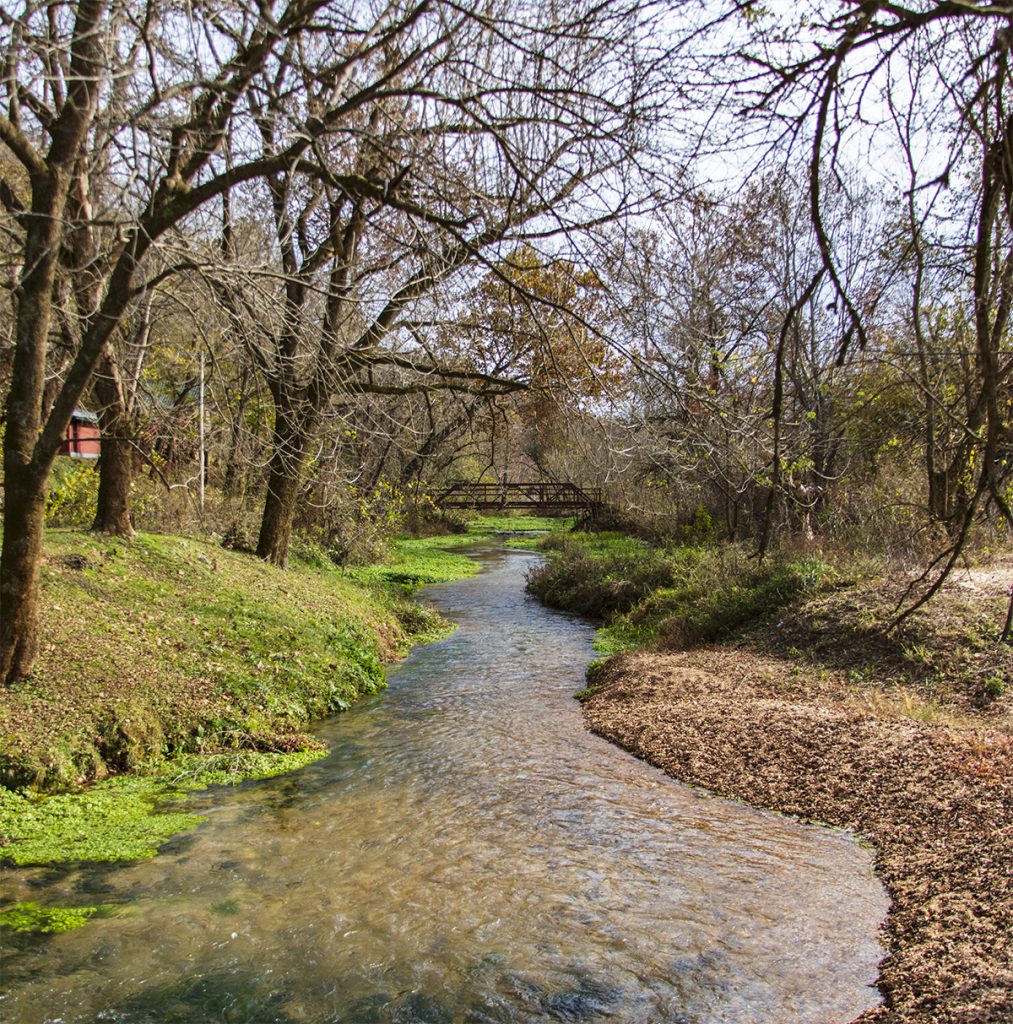 If you would like to visit the Hodgson Water Mill, you can reference the map below. If you are in Arkansas, you can drive to Mountain Home and take Highway 5 North into Missouri. When you reach US Highway 160 you will take a right. After several miles, you will make a left turn on MO Highway 181. You will see the mill on your right. It is right beside the highway, so you can't miss it.
---
If you would like to read about the history of the Hodgson Water Mill, there is a Wiki page located here.
Please follow and like our page on Facebook to see things that don't make it into a blog post, such as photos and short stories.