If you are looking for a relaxing get-away, you need to look no further than the beautiful, peaceful setting for Heavens Door Cabins near Kingston, Arkansas. Located in the scenic Ozark Mountains close to the Buffalo River, this little slice of heaven is located close to all the great outdoor activities and views you can only find in the Arkansas Ozarks.
The owner of Heavens Door Cabins, Debbie Brainerd, has put many hours of work into making this a welcoming place to stay, with 3 beautiful, newly-constructed, 1-bedroom cabins. She has three cabins, with modern amenities such as full kitchens, bathrooms, and even Wi-Fi connections. It really is a great place to relax after a long day hiking or floating on the Buffalo National River.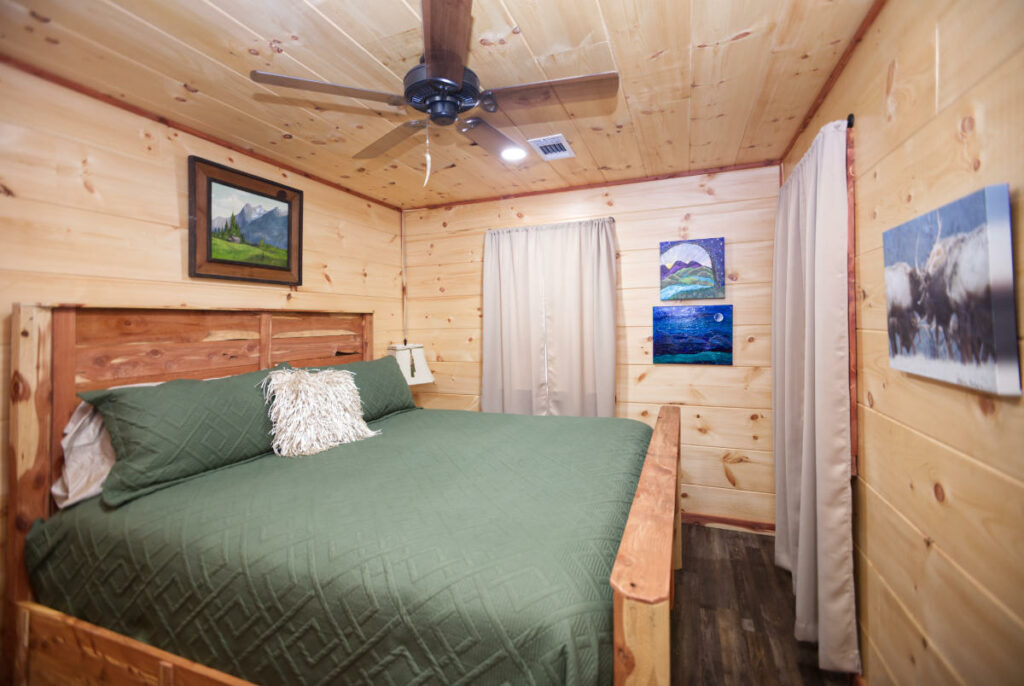 Two of the cabins have king beds, and one has a queen bed. They have sleeping accommodations for 1 couple in each cabin. There are also futons in the cabins that can sleep one or two children in the living area. Debbie told me that she recommends that parties with multiple couples rent separate cabins, due to limited space for sleeping large groups.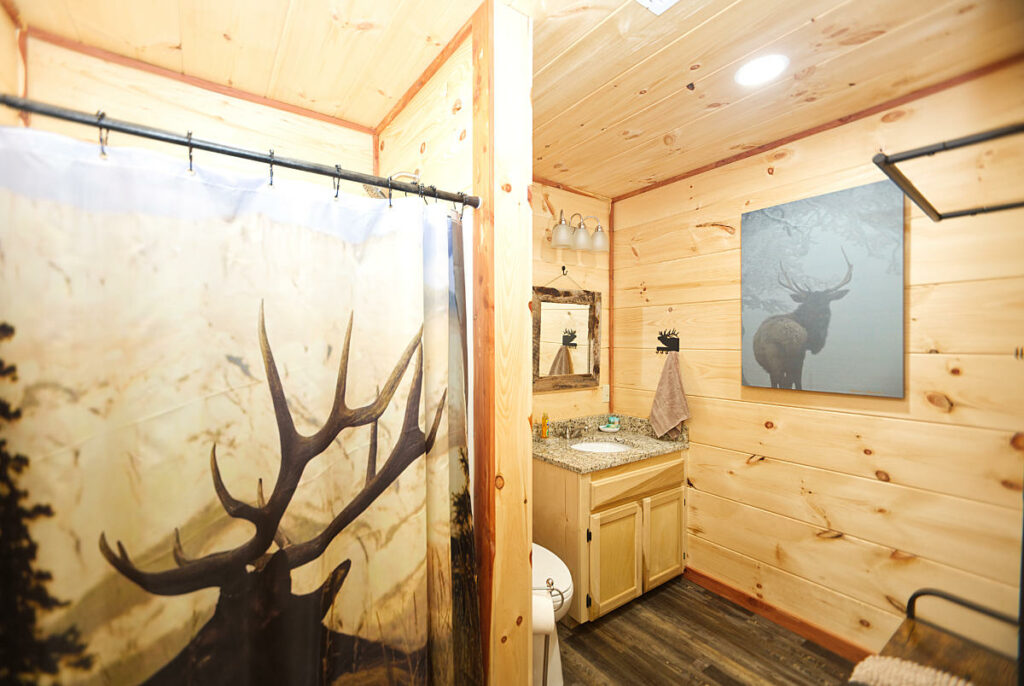 Each cabin also has a modern bathroom with a full shower. This is great for cleaning up after a long day hiking or floating. The cabins are decorated with prints of the many animals you may encounter in the area, including Elk. The elk viewing area in the Lost Valley at Ponca, Arkansas, is a mere 6 miles from the cabins.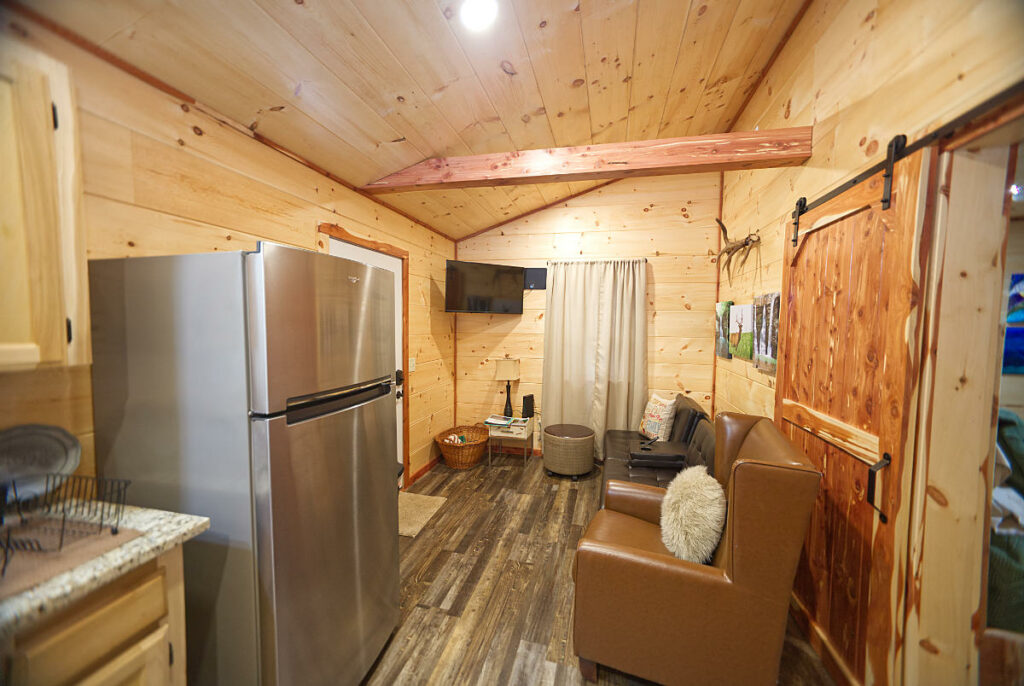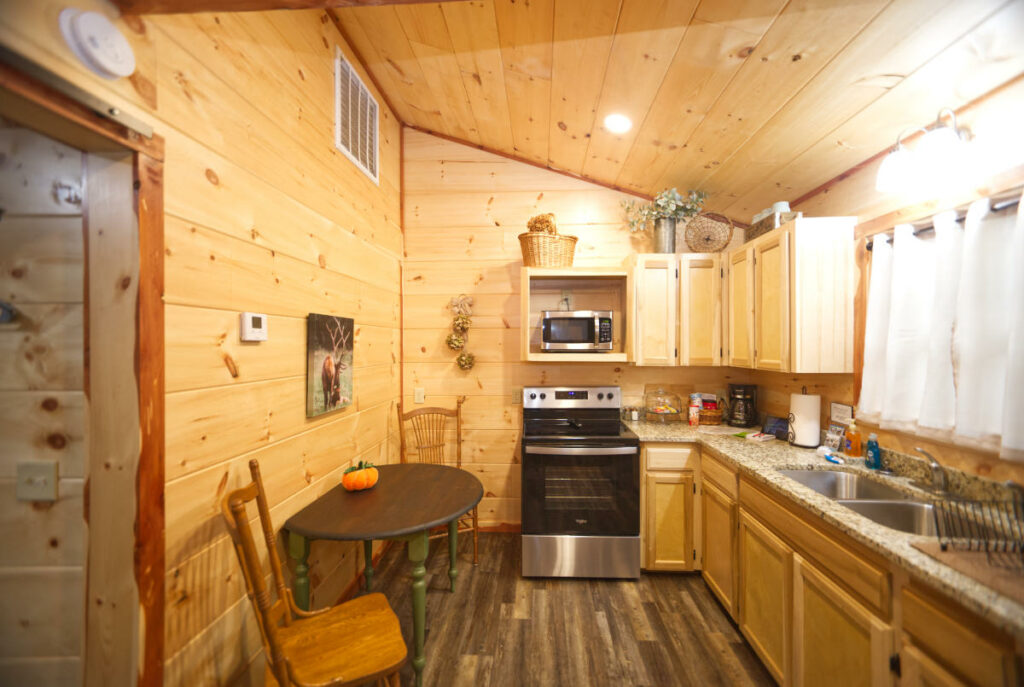 Each cabin has a full kitchen with everything you need for preparing meals. They are equipped with a full-size refrigerator, stove, coffee maker, etc. The sitting area has a futon and easy chair, perfect for you to relax when you return from the day's adventures. There is also a back deck on the cabins for you to sit and enjoy the sights and sounds of nature if you prefer just to get away and relax.
Things to do
If you want to get out and explore the beautifully scenic Ozarks, then this is a great place to stay. It is very close to many of the most popular hiking and floating destinations. About a mile from the cabins is the trail to Sweden Creek Falls, an 81-foot waterfall that is a short hike down a well-traveled trail.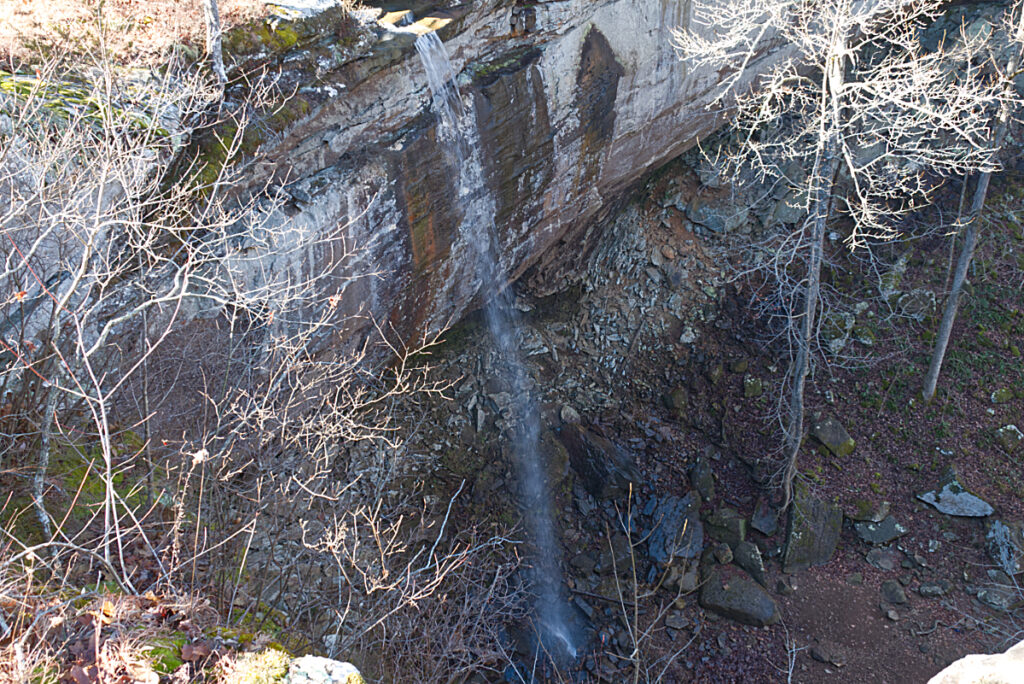 The Wilderness Rider Buffalo Ranch is a short two miles down the road. Bring your ATV and you are only a couple of miles away from the ranch. After booking your cabin, be sure and ask Debbie about the ranch. About 5 miles away is the historic Lost Valley at Ponca. Hike the Lost Valley Trail, and stop to view the elk at the elk viewing area. Drive to Ponca and hike the Buffalo River trail or launch for a float trip at the Ponca Low Water Bridge.
Drive a little further, and you have many options for hiking or floating. Just a few of the many outdoor attractions in the area include the Hemmed In Hollow Trail, Smiths Creek Natural Area, Jasper, AR., and many other popular hiking, floating, and outdoor recreation destinations.
If you would like more information on availability and rates, you can contact Debbie at debbiebrainerd@gmail.com, or call 318-465-2626. You can also make your reservation on Airbnb, where these cabins have a 5-star rating.