Fred Berry Conservation Center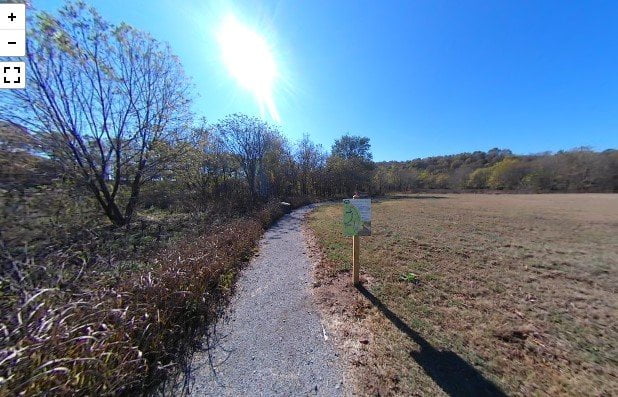 The Fred Berry Conservation Education Center sits on a bend in Crooked Creek. The area includes almost 6 miles of hiking trails through various terrains. They are known for the ability to see a variety of wildlife along the trails.
There is also access to Crooked Creek for fishing. Smallmouth fishing is very popular in this area. There are bank fishing opportunities here so you don't need a canoe or kayak to enjoy the excellent smallmouth fishing. For further information, visit their website.

It is located just outside Yellville, AR. There are a number of access points to Crooked Creek in this area. The access points are provided by the Arkansas Game & Fish Commission. Be sure and check out Snow Access, Mark Oliver Access, and the Yellville City Park.
You can find out more about Yellville and the area by visiting their website.
---
The camera we use for 360° photos. Click the photo to get yours today!
---
360 Photos of Fred Berry Conservation Center.
Use Your Mouse or Move Your Phone To Look Around
If you don't see the images click the icons to load them.
---
---
---
On the map above click on "View Larger Map" to go to Google Maps. Then copy & paste the code below into Google Maps to view the location. Use the satellite view for the best overview.
Code
67HQ+WF Yellville, Arkansas
About Post Author