Six Finger Falls is another of the many waterfalls that can be visited in the Ozark National Forest. This part of the National Forest, near Witt Springs, AR has thousands of acres of wilderness. It is also the perfect terrain for waterfalls.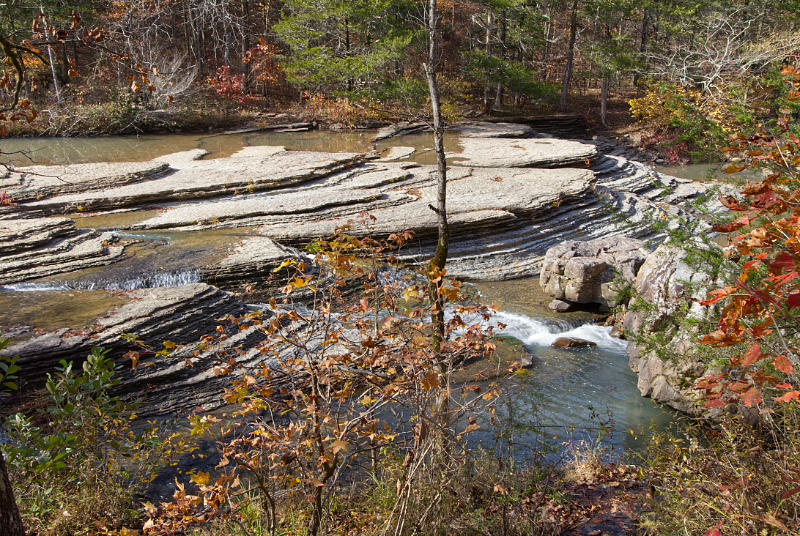 Six Finger Falls is one of 36 waterfalls listed on the brochure I have from the Witt's Springs Waterfall Welcome Center. If you plan to visit I highly recommend stopping in for a brochure. If you are camping in the area they have hot showers and other amenities. They are supported by donations.
This waterfall can be seen from Falling Waters Road a short distance after you cross the concrete bridge over Falling Waters Creek. The falls will be visible on the left. There is a small pull-off for parking. Look for blue hash markers on some trees on the left.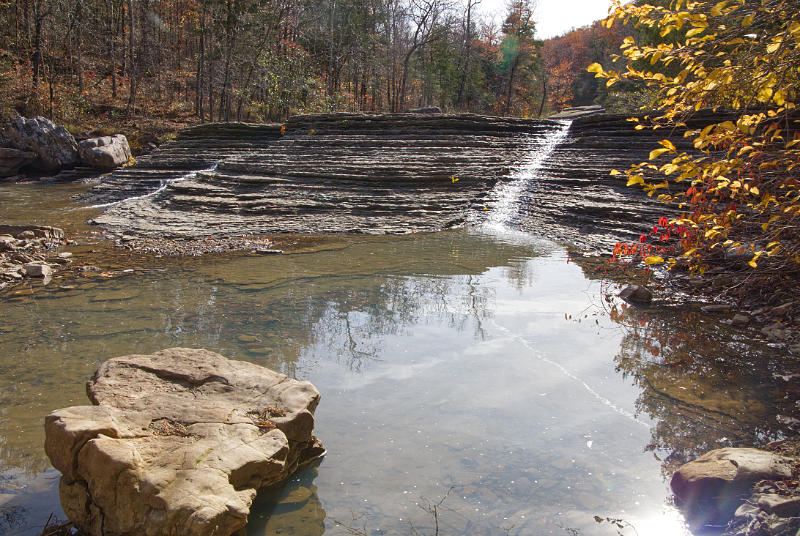 There is a short rocky trail down to the waterfall. The trail is about 50 yards and leads out onto the bedrock that creates this unique and picturesque waterfall. The water has eroded the bedrock to produce channels that run between outcroppings in the bedrock. This results in the appearance of fingers protruding into the creek. When the water is low you can walk out and over the rocks to a short trail on the opposite side of the creek. This short trail leads to Fuzzy Butt Falls.
---
Download The GPX File
GPX files are also known as GPS Exchange files. These are text files that contain route data that you can download to your computer and then upload to your phone or handheld GPS unit.
6 Finger Falls GPX File Download – $1.99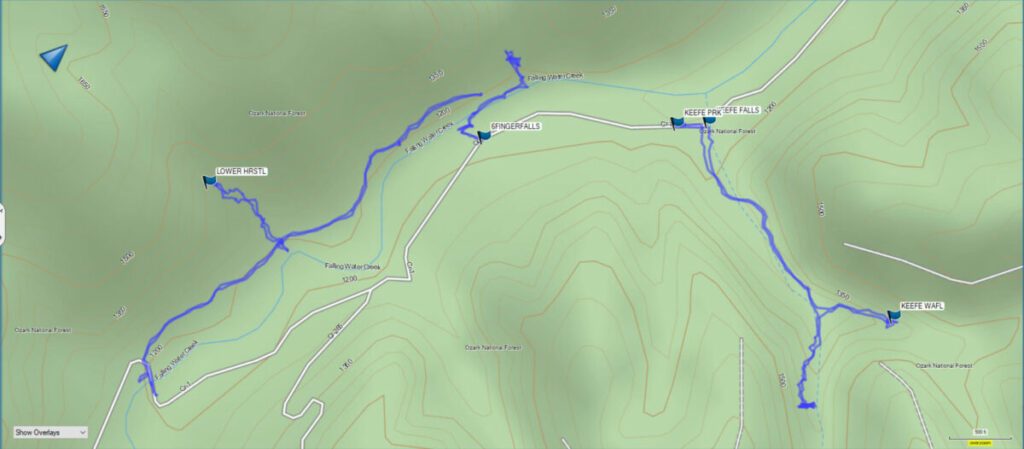 ---
Fuzzy Butt Falls
Once you cross over Six Finger Falls the trail to Fuzzy Butt Falls is easily seen. The trail leads to a small box canyon a few hundred yards down the trail.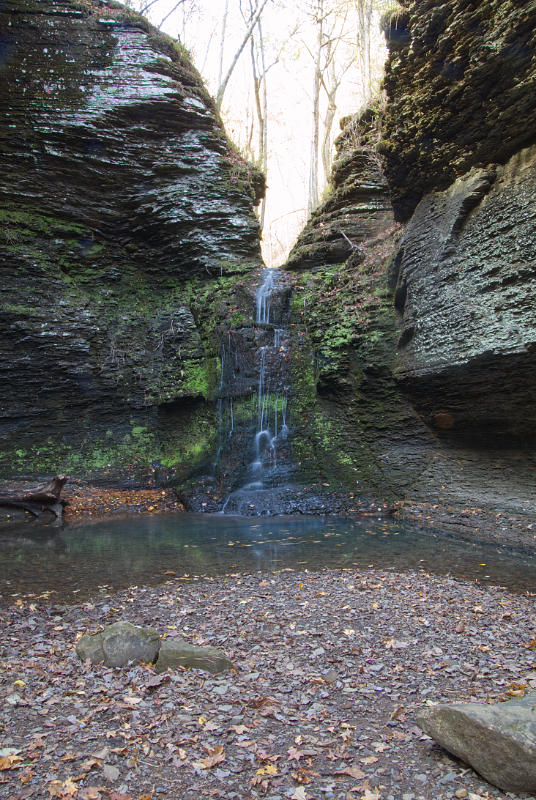 In the rear of the canyon, you will find the 16′ waterfall named Box Canyon Falls, also known as Fuzzy Butt Falls. The day we visited there hadn't been any rain for a while, so I was actually surprised there was any water running at all. But as these photos attest, the view from inside the canyon is pretty amazing. I plan to return later during the rainy season to capture some images.
You might also like reading about our hike to Punchbowl Falls.
If you want to see more of the Richland Creek Wilderness you should view the video I created below.