*Update 2022
Paradise Falls has been one of the places we wanted to get back to all winter. In early April of 2022, the weather cooperated and we had several inches of rain over a week, then it broke cool and clear for the day we planned to hike.
On our hike in 2021, we didn't get down below the falls so we determined we would make it down there this time. Most people take the trail on the bluff line just above the falls, then take the steep and muddy trail down, using a rope someone tied to a tree.
I have a deep distrust of placing my safety in the hands of a rope that I don't know how long has been in the weather on the trail. If it breaks it could lead to a nasty fall. So we hiked a little further downstream and located a break in the bluff line. It was steep, but not muddy because there was a thick carpet of leaves covering the ground.
Once down to the creek we only had a short hike back up the creek and we were below the falls.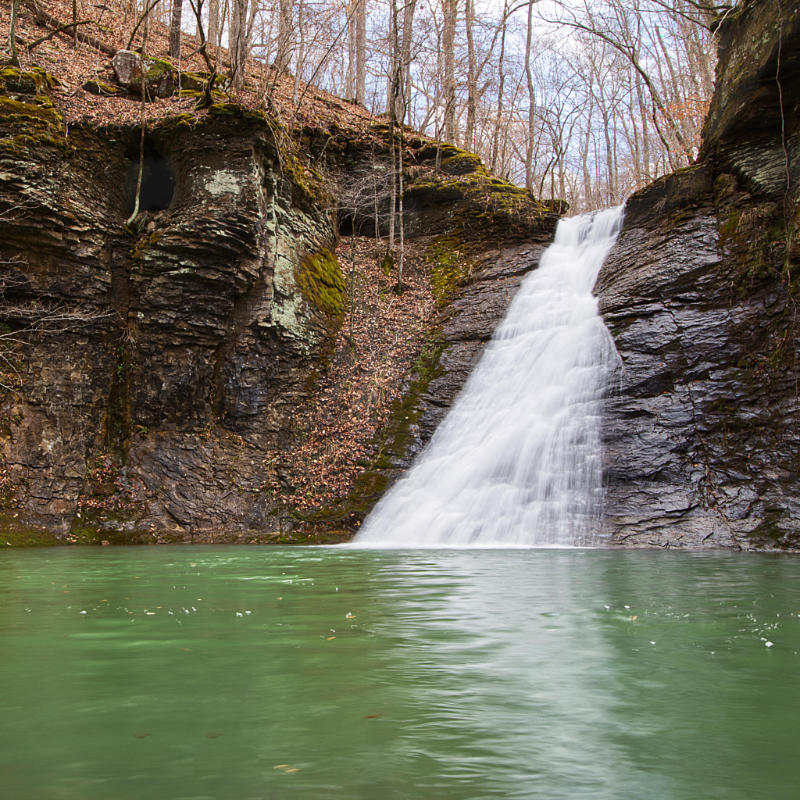 ---
Check out the video below of our hike to Paradise Falls and you'll see many of the other waterfalls on the hike that we visited on the way to Paradise Falls.
---
Download The GPS File
GPX files are also known as GPS Exchange files. These are text files that contain route data that you can download to your computer and then upload to your phone or handheld GPS unit.
Paradise Falls GPS File Download – $1.99
---
The parking area for this hike is along Highway 21 near Deer, AR. The gravel parking area isn't marked with signs, but it is pretty easy to spot on the west side of the highway.
From the parking area, there is a small berm that you cross to access the trail. It is an old logging road that is mostly grown up. There were plenty of briars to navigate through. I would rate this one as a bushwhack since the trail is lightly used and was tough to see with all the downed leaves. We followed the road for a bit and then found a place to begin our descent.
Once we located the drainage it was easy to follow it along the creek. There were lots of rock formations, small waterfalls, and cascades to see along the way.
360° Photos. Use Your Mouse Or Move Your Phone To Look Around.
---
---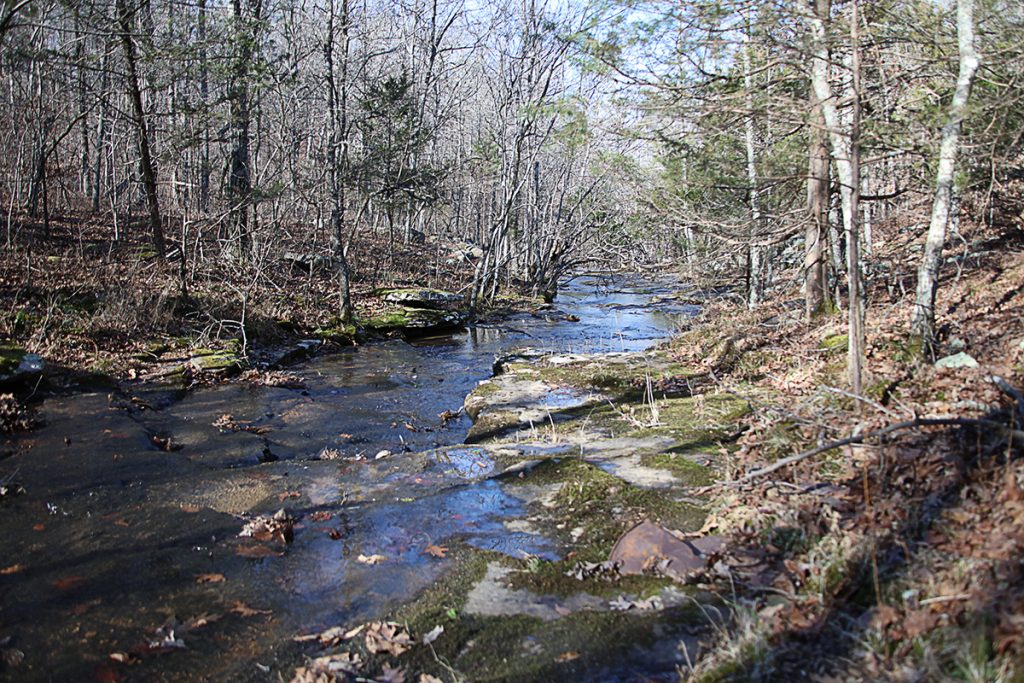 ---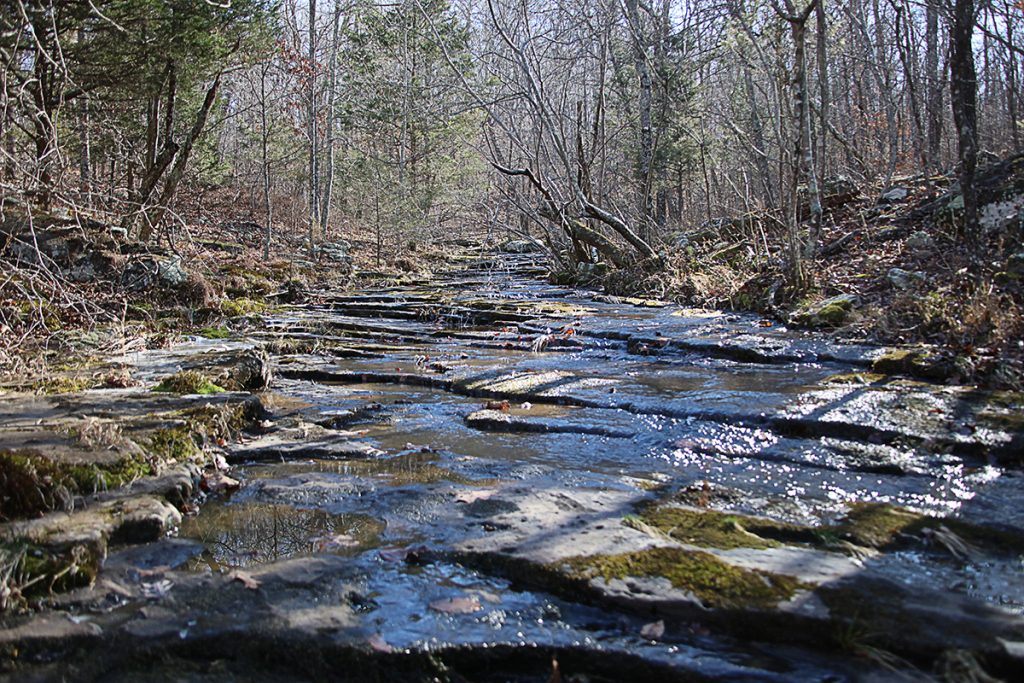 ---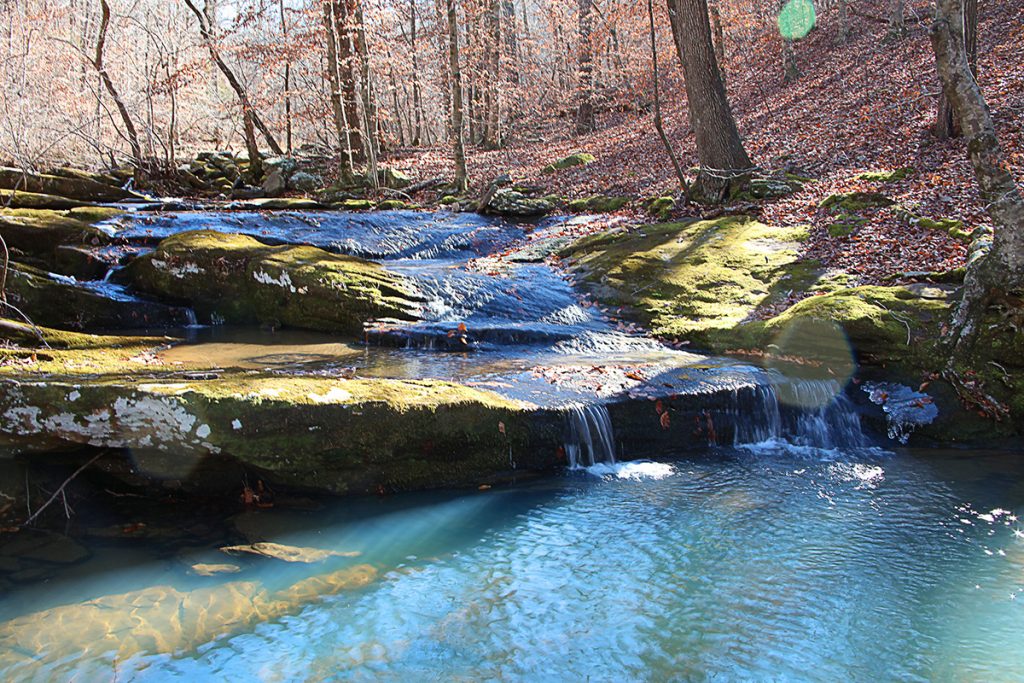 ---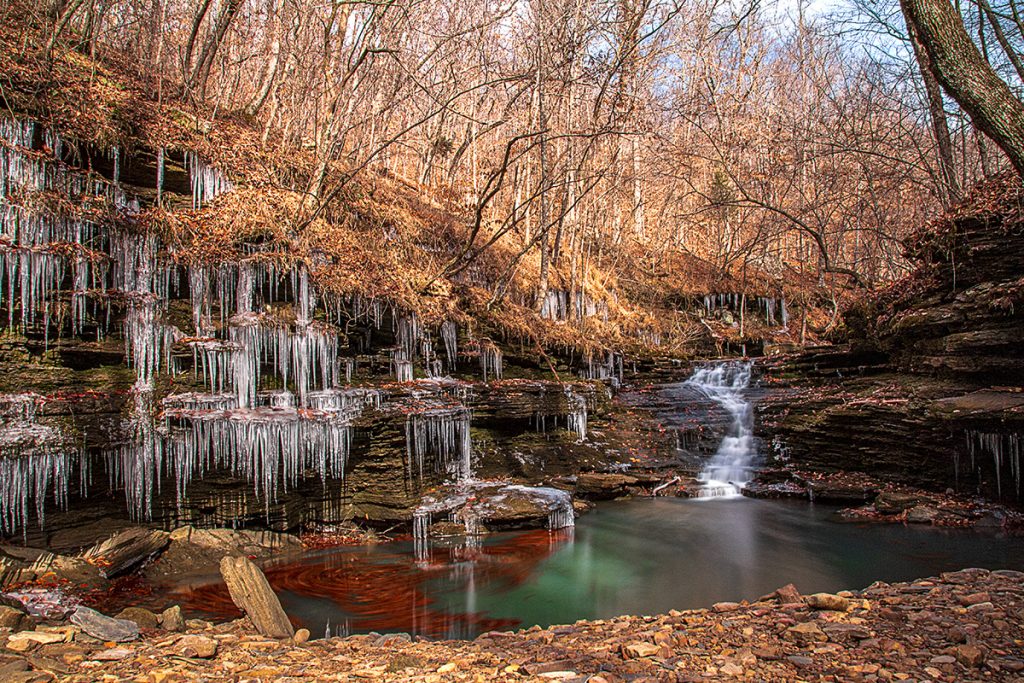 ---
Code
VJJ4+CM Deer, Arkansas