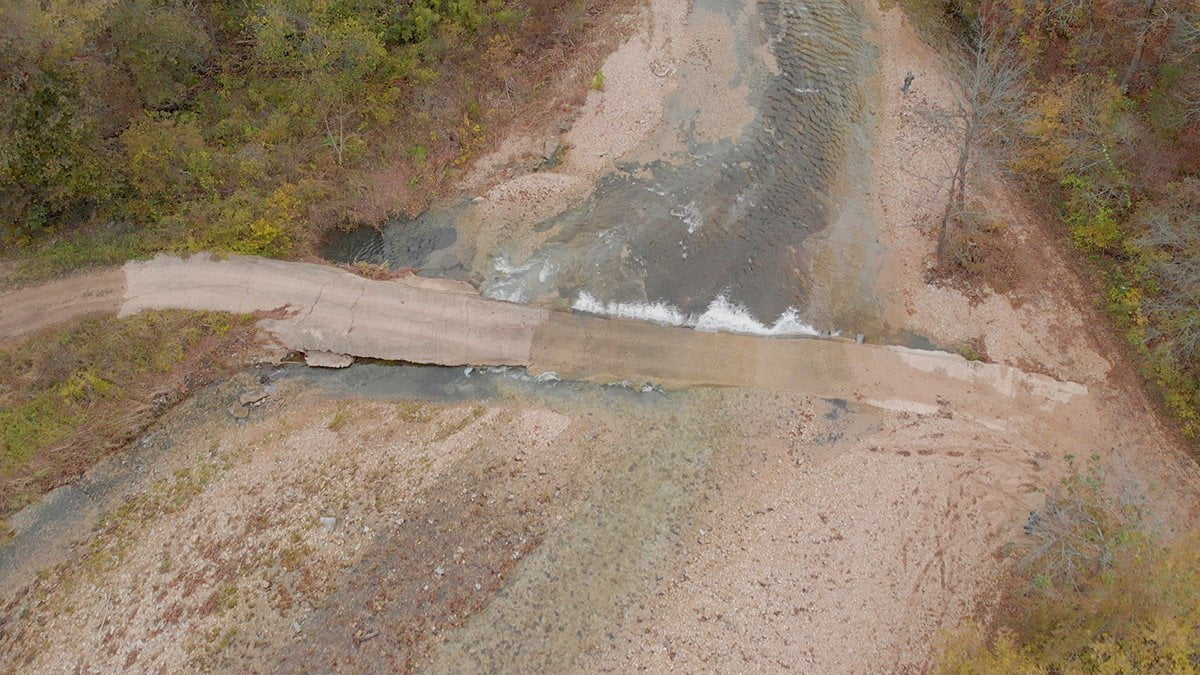 It was a rainy day in north Arkansas when we set out to shoot some drone video. We were alert for the weather as we made our way to the Barren Fork Crossing. It began misting rain during the drive. I was beginning to think the weather would make us abort this trip. However, just before we arrived the mist let up and the weather was above minimums for a flight of the drone.
We wanted to show you a few places we haven't featured before. These are places that are off the beaten path so unless you live near Harrison, Arkansas you probably haven't ever heard of them. We also wanted to give you a perspective you just can't get from ground-level photos.
One such place is the low water crossing on Barren Fork above where it joins Bear Creek. This is a concrete crossing on Dubuque Road north of Harrison. This road runs through Self, Arkansas which has a population of 18 according to the sign posted at the railroad tracks.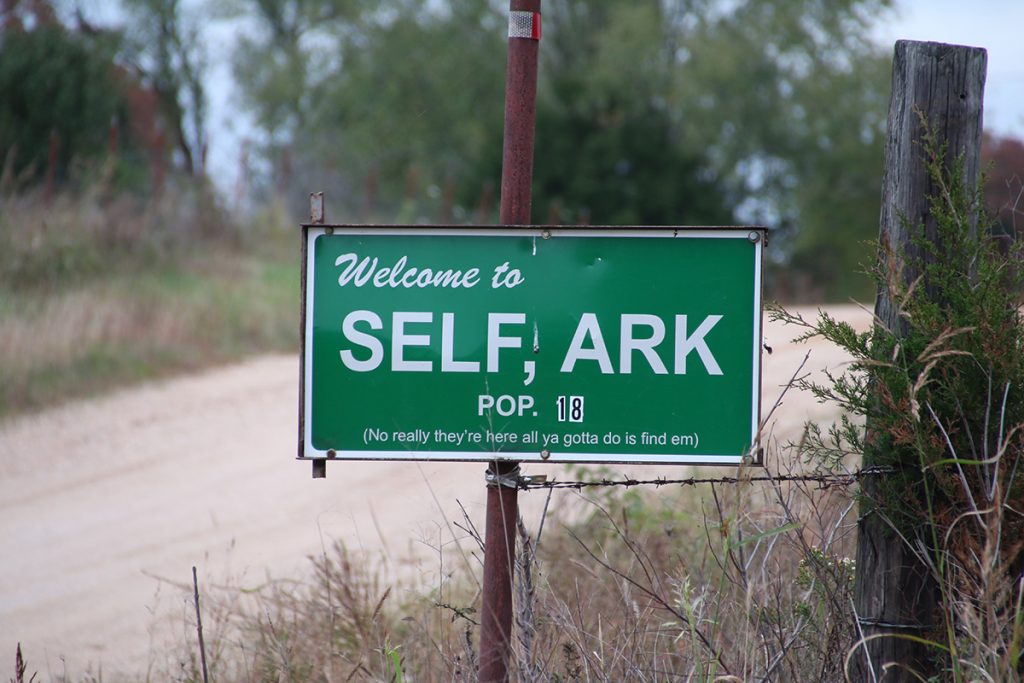 Barren Fork is a creek that joins Bear Creek a short distance from the low water crossing. The creek can be crossed when the water is low, but after heavy rains, it may be impossible to drive across due to high water.
Below is a satellite view of the crossing for those who would like to find it for themselves. This is a fairly rugged road in places so be aware of that if you decide to put this on your list of road trip adventures.
The spot where Barren Fork joins Bear Creek is above the spot near Bulls Shoals Lake where we shot a previous video of Bear Creek. You can view that video here.
You can also read more about Bear Creek and see photos of a few more places along Bear Creek at this link. In this article, we show you some interesting places starting at Bear Creek Springs and following Bear Creek to the spot where it empties into Bull Shoals Lake.
Check back into the blog to see the other video we shot on this trip. These will be posted later this week as I finish editing the video.
Be sure and keep following us as we stay Lost In The Ozarks. You can follow our Facebook Page to keep up with the latest news. Also, if you like the videos please subscribe to our YouTube channel.
About Post Author