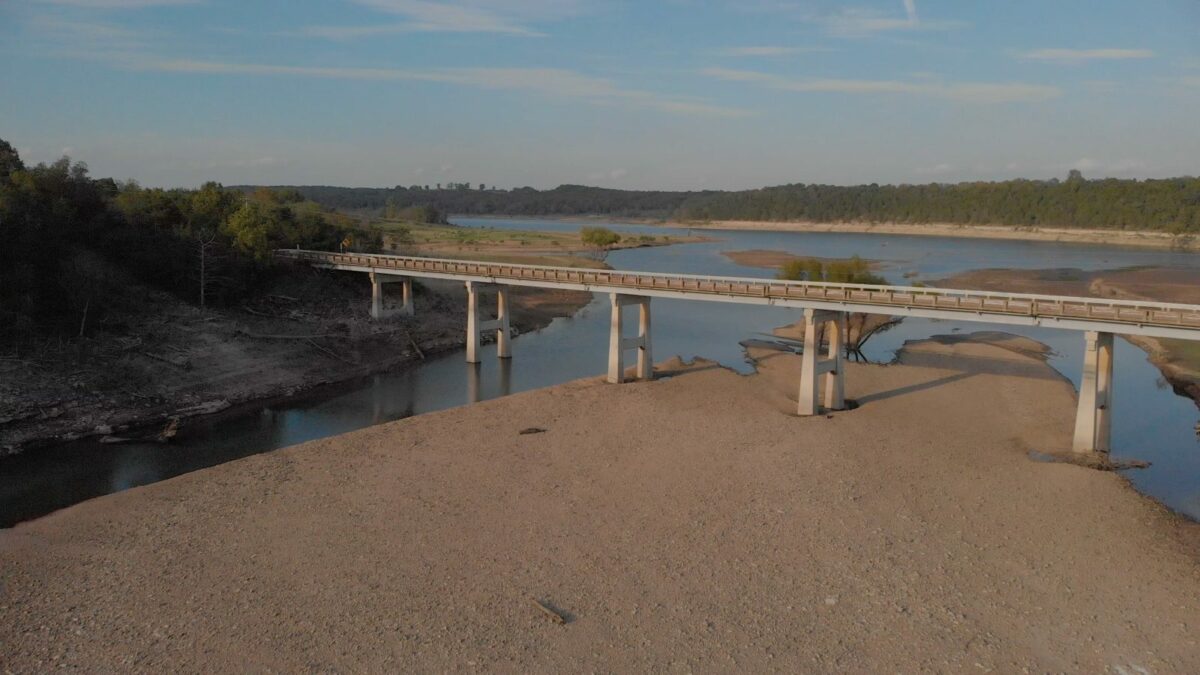 West Sugarloaf Creek empties into Bull Shoals Lake just to the Northwest of Lead Hill, Arkansas. The creek drains a large area of surrounding lands in its watershed. All this runoff eventually makes its way into Bull Shoals Lake.
As you can see from the video the stream bed is rocky which helps to keep the stream running clear. This clear stream is home to fish and other aquatic animals and insects. Many shorebirds can be seen in this area. Occasional eagle and osprey sightings are also made in the area.
During the summer of 2019, this whole area was underwater due to high water levels in Bull Shoals Lake. The high water was necessary to prevent further flooding downstream as both the White and Arkansas rivers experienced record flooding. Bull Shoals is one of five lakes on the White River that were built to help control flooding. The lakes are used to hold excess water until such time as it can be released downstream without causing additional flooding.
The bridge in the video is the Highway 14 bridge over West Sugarloaf Creek. This section of Highway 14 runs between Lead Hill and Omaha, Arkansas. This scenic route is a favorite of many motorcycle enthusiasts because of its many curves and scenic beauty. There is also another scenic creek along this same stretch of highway. Bear Creek is also along this stretch of road. You can watch our video from Bear Creek on YouTube also.
---
Commercial Drone Service is available. Contact us using our contact form or phone 870-704-0313, or email [email protected]
---
About Post Author