Table Rock State Park-Lakeshore Trail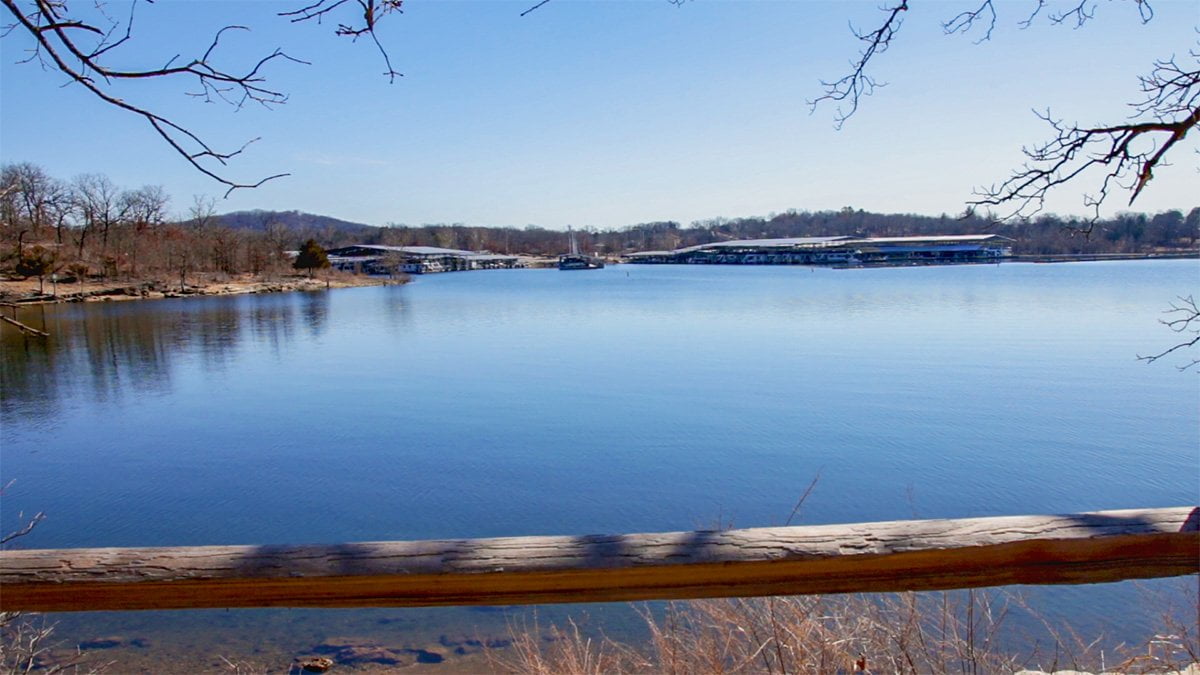 Table Rock State Park is located on the south side of Branson, MO. Branson is one of the hottest tourist destinations in the US. Many visitors to Branson never get beyond the downtown strip attractions. Well, if you want to get away from the chaos of downtown for a little time spent in a natural setting then Table Rock State Park may be just what you are looking for.
360° photo. Use Your Mouse To Scroll Around The Scene.
This Missouri State Park encompasses 356 acres along the shores of Table Rock Lake. In addition to the camping, hiking, and picnicking areas you would expect, the park also includes a marina on the lake where ski boats and jet skis can be rented. Bicycles are allowed on the trails and there are bike racks along the trail as well.
On this day I walked the Lakeshore Trail. This is a 4.4-mile point-to-point paved trail that runs from the marina along the lakeshore of Table Rock Lake. You can access the trail at several parking areas along the trail if you just want to do a shorter walk. I recorded a video of my hike along the shores of the lake. You can view the video below.
This map from the Missouri Department of Conservation shows the trails located in the park on a map.
The Lakeshore Trail is marked in yellow on this map. The trail is classified as easy by users on AllTrails.com. I agree with the reviewers that this trial is easy and is suitable for all ages. The trail is paved with benches along the trail for resting if you need to sit for a while. Stream crossings have wooden bridges with rails that are in very good condition. Wildlife is also abundant along the trail. I observed many species of birds as well as squirrels that were pretty accustomed to seeing humans and let me watch them from a pretty close distance before scampering up trees.
You'll also encounter a number of short side trails down to the lake which you can walk down to the edge of the water. This is great to let the children burn off some energy and during the summer they can swim here. Just make sure they wear life jackets as there are signs warning you that you swim at your own risk.
For more information on this and other Missouri state parks, you can visit the Missouri State Parks website.
About Post Author