Flippin Walk-In Access Crooked Creek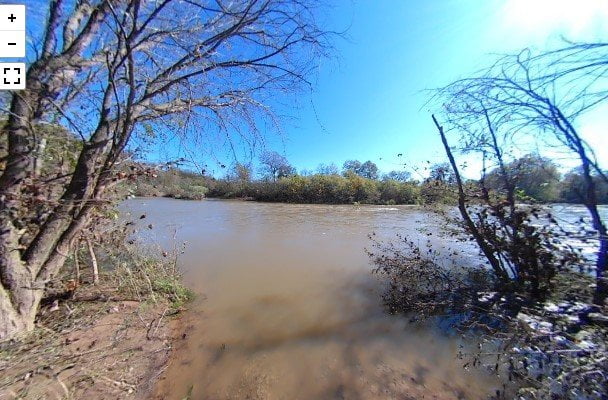 The Flippin Walk-In Access to Crooked Creek is located on Marion County Road just off US Highway 62. The road is gated, so there is no vehicle traffic allowed. There is a small parking area just off the road. You can carry a canoe to the edge of the water for launching, or you can wade or bank fish for smallmouth and other game fish.
The day I was there, the water was higher than normal. It seems when the water is down, you could wade along the bank and cast to plenty of areas that should hold fish.
Be sure and purchase your Arkansas fishing license online before your trip.
Crooked creek is known for excellent smallmouth fishing. There are several other creek access points within a short distance. Check out our other virtual visits pages for Crooked Creek. You can see the Mark Oliver access, the Fred Berry Conservation Center, the Snow Access, and the Yellville City Park access.
---
The camera we use for 360° photos. Click the photo to get yours today!
---
360 Photo of Flippin Walk-In Access to Crooked Creek.
Use Your Mouse or Move Your Phone To Look Around.
---
On the map above click on "View Larger Map" to go to Google Maps. Then copy & paste the code below into Google Maps to view the location. Use the satellite view for the best overview.
Code
792X+9Q Flippin, Arkansas
About Post Author