Yellville City Park Crooked Creek Access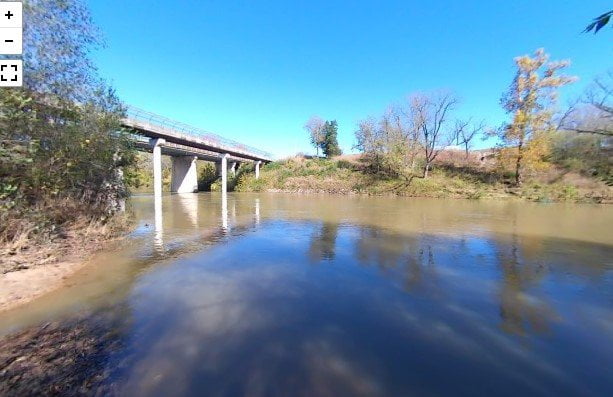 Yellville City Park public access area is on Highway 14 immediately after you cross Crooked Creek. There is a boat launch for canoes and you can fish along the banks for smallmouth bass. There is also a playground, walking track, and other activities available in the adjacent city park.
Crooked Creek near Yellville is famous for smallmouth bass fishing. There are a number of access points along Crooked Creek provided by the Arkansas Game & Fish Commission. Be sure and get your Arkansas fishing license before you go.
Check out some of the other access points along Crooked Creek. Most of these are only a short drive off US Highway 62 between Harrison and Yellville, AR.
---
The camera we use for 360° photos. Click the photo to get yours today!
---
360 Photo of Yellville City Park Crooked Creek Access.
Use Your Mouse or Move Your Phone To Look Around.
---
On the map above click on "View Larger Map" to go to Google Maps. Then copy & paste the code below into Google Maps to view the location. Use the satellite view for the best overview.
Code
68FC+26 Yellville, Arkansas
About Post Author