Gray Spring Near Yellville, AR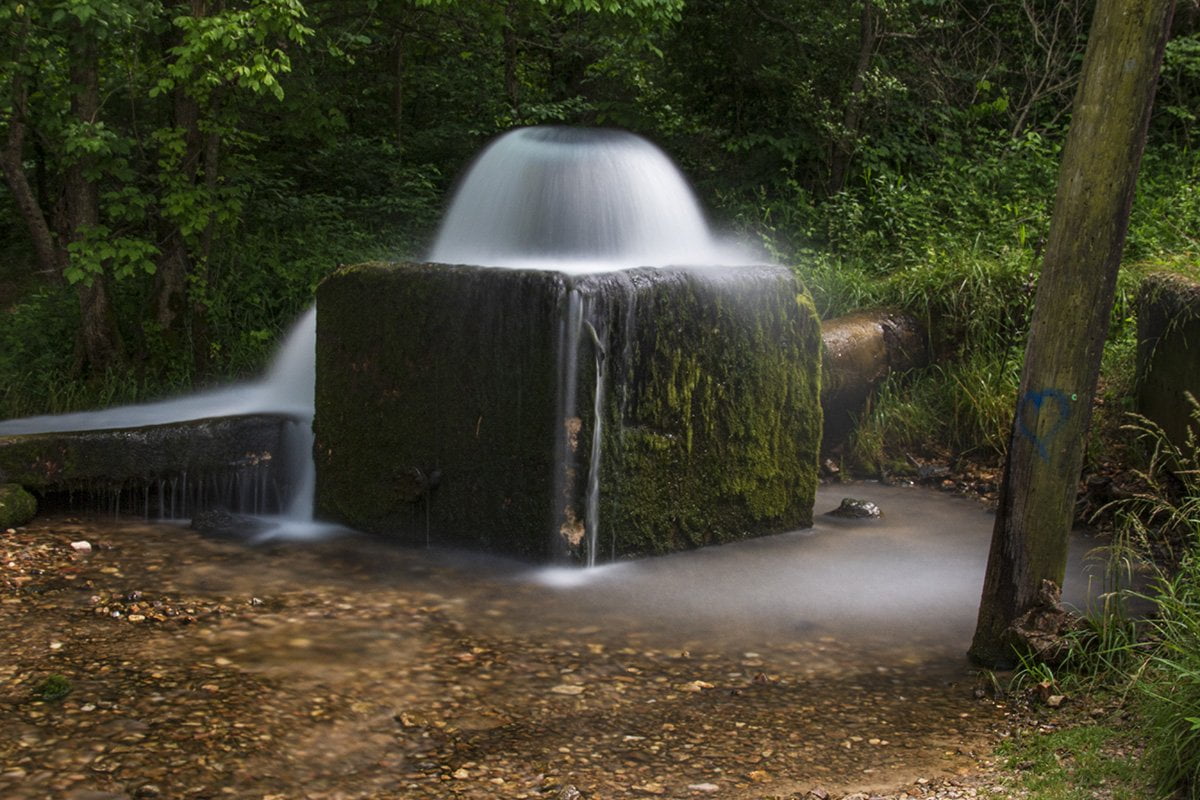 ---
The camera we use for 360° photos. Click the photo to get yours today!
---
360 Photo. Use Your Mouse or Phone To Look Around.
The Drive To Gray Spring
Gray Spring near Yellville, AR is a natural spring that discharges from the Ozark Plateaus aquifer system. I have heard that the spring was used at one time as the water supply for Yellville, but I can't find any confirmation of that rumor.
Local people use the spring as a water supply, however. I can confirm that because on a visit to Gray Spring we encountered a young man who was backed up to the spring with a 1,000 gallon water tank in the back of a pickup truck. We talked to him for a while and he said that he makes the trip several times a month to the spring for his mom. He told us she doesn't have city water and they use the spring water for all their household needs.
---
The spring is actually further in the hillside. The pipe you see comes from the actual spring and turns upward in the center of the concrete. The water flows from the top year-round. The water then flows from the top of the concrete into a concrete runway that leads to the nearby creek. The crossing with water running over it that you see in the video just prior to pulling into the driveway to the spring is the creek where the water runs off.
Although this spring may not have the natural beauty of some other springs you may see, it is still worth visiting if you are in the area. The water is cold and clear. You should fill a water bottle while you are there and enjoy the refreshing taste of real natural spring water.
If anyone has any information on the history of the spring please contact us.
About Post Author