CCC Access To Bull Shoals Lake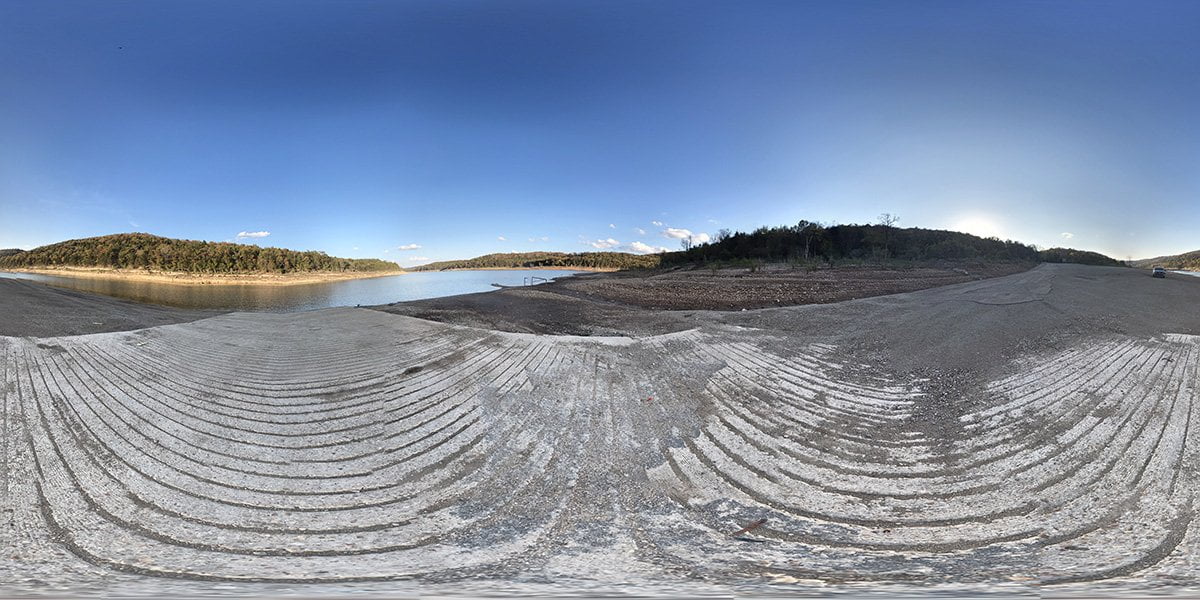 CCC access is a concrete boat ramp located on Marion County Road 8050 between Moccasin Creek and Jimmie Creek on the lower portion of Bull Shoals Lake.
Bull Shoals Lake is an impoundment of the White River that is one of the lakes built for flood control of the river. There are plenty of creek arms and shorelines for fishing and other recreational activities. Bull Shoals Lake is a popular boating destination due to its relatively light boat traffic compared to other lakes in Arkansas and Missouri.
For a full map of the lake, you can view this map from the US Army Corps of Engineers. This is a PDF map of the lake which shows the various parks and access points covering the entire lake.
There are no facilities here other than the concrete boat ramp for access. There may be facilities close to the ramp on the main lake.
---
The camera we use for 360° photos. Click the photo to get yours today!
---
360 Photo of CCC Access
Use Your Mouse or Move Your Phone To Look Around
---
On the map above click on "View Larger Map" to go to Google Maps. Then copy & paste the code below into Google Maps to view the location. Use the satellite view for the best overview.
Code
88MR+CF Bull Shoals, Arkansas
About Post Author