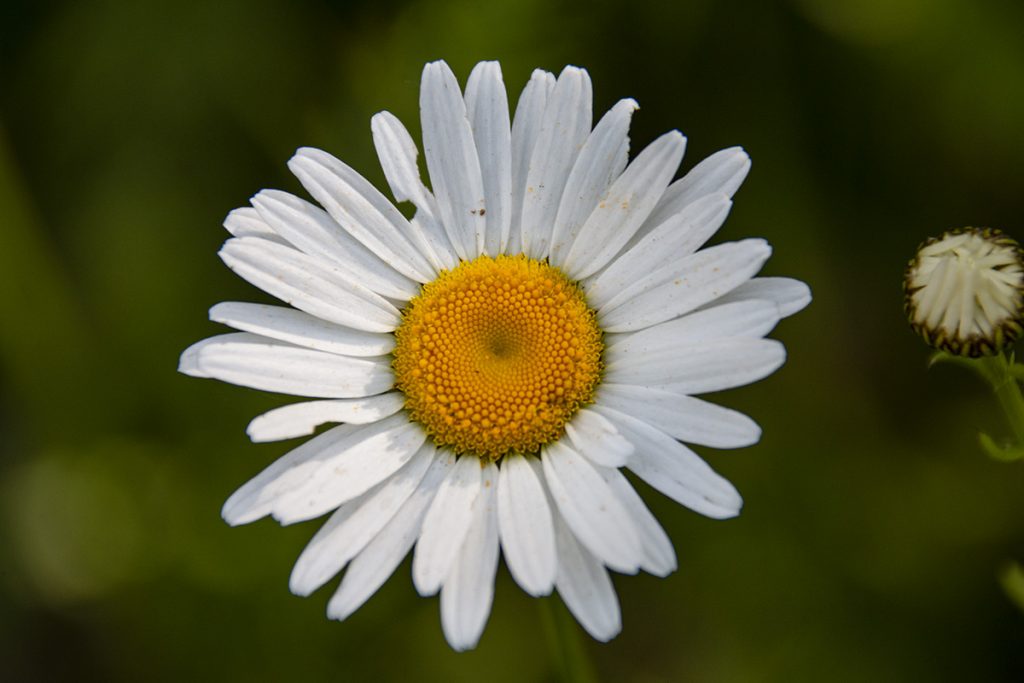 Are you a fan of wildflowers that are both beautiful and easy to grow? If so, you'll definitely want to check out Wild Daisies! These lovely, low-maintenance plants can add a pop of color and cheer to any garden or outdoor space. But did you know that wild daisies also have a number of health benefits and can be used in a variety of DIY projects and recipes? In this article, we'll explore everything you need to know about these delightful flowers, from their origins and characteristics to tips on growing and using them. So, whether you're a seasoned gardener or just starting out, read on to discover the world of wild daisies!
Wild daisies (Bellis perennis) have a rich history of use for both medicine and food. These lovely little flowers can be found growing in meadows, lawns, and even along roadsides, and have a surprising number of uses.
Culinary Uses: In terms of culinary uses, wild daisies have been used in various ways throughout history. The young leaves and flowers can be eaten raw or cooked and have a slightly bitter flavor. They can be used to add a unique twist to salads or cooked as greens. The leaves can also be used as a substitute for arugula in recipes. The petals can be used to make a tasty tea, which can be enjoyed hot or cold.
Medicinal Uses: The medicinal uses of wild daisies are also numerous. The leaves and flowers of wild daisies contain flavonoids, which have anti-inflammatory and antioxidant properties. They have been used for centuries to treat a variety of ailments, including digestive issues, coughs, colds, and even wounds. A tea made from the leaves and flowers can be used to soothe coughs and throat irritation.
Wild daisies have also been used traditionally as a diuretic, and to promote healthy liver and kidney function. The flowers can be used topically as a poultice to treat skin irritations and wounds. The poultice can be made by crushing the flowers and applying them directly to the affected area.
Overall, wild daisies are versatile plants with many culinary and medicinal uses. Whether you are interested in incorporating them into your diet or using them to treat various ailments, wild daisies are definitely a plant worth exploring. Let's explore the uses of wild daisies in more detail.
Wild Daisies as a Medicinal Herb
The aerial parts of the wild daisy, specifically the leaves and flowers, are used to make tea and other preparations. Wild daisy tea has been traditionally used for its anti-inflammatory and vulnerary effects.
Studies have shown that wild daisy possesses anti-inflammatory properties, which may help alleviate symptoms associated with inflammatory conditions such as arthritis and rhinitis. The plant also has mild astringent properties, making it useful for treating wounds and promoting healing.
The wild daisy has vulnerary effects, which means it improves circulation and promotes tissue repair. This makes it useful for treating cuts, bruises, and other skin injuries. In addition, wild daisy has been used as a traditional remedy for coughs, bronchitis, and other respiratory conditions due to their antitussive properties.
One study conducted during the Bosnian War (1992-95) found that daisies contain 34 mg of vitamin C per 100 g, which may contribute to the plant's health-giving and restorative properties.
Wild Daisy Tea
Wild daisies have been used to make medicinal tea for centuries. The parts of the plant that grow above the ground are used to make the tea. The tea has been used to treat coughs, bronchitis, and disorders of the liver and kidneys. It is also used as a drying agent, astringent, and blood purifier.
Daisy tea has both anti-inflammatory and vulnerary (improves circulation) properties, making it a health-giving and restorative herb. Daisy tea is also a good source of vitamin C, with 34 mg per 100 g of the plant.
Wild daisy tea has also been traditionally used to treat disorders of the liver and kidneys. Wild daisy tea has been shown to have antioxidant, anti-inflammatory, antibacterial, and hemolytic properties. As a result, it has been used as a natural remedy to reduce inflammation and swelling, which may benefit those with liver and kidney disorders. Additionally, wild daisy tea has been used as a drying agent or astringent, making it effective in treating skin conditions such as acne and eczema.
Moreover, wild daisy tea has been used as a blood purifier, promoting the elimination of toxins and metabolic waste from the body, which may be beneficial for those with liver and kidney disorders. The extract of daisy flower also stimulates the digestive system, making it effective for treating digestive complaints such as diarrhea, mild constipation, gastritis, and gallbladder complaints.
In terms of the recommended dosage, there is no set guideline for consuming wild daisy tea. However, it is recommended to use caution. Overuse can lead to side effects. Those with an allergy to plants in the daisy family should avoid using them. It is also important to consult with a healthcare provider before using any herbal remedy, especially if you are pregnant, breastfeeding, or have a pre-existing medical condition.
Wild Daisy Extract For Wounds
Research has shown that wild daisies can be used as an ingredient in topical ointments to promote wound healing, and treat bruises, cuts, scratches, and sores.
One study conducted in 2012 found that an ointment made with daisy extract could help heal wounds quickly without the formation of scars.
When used in topical ointments, wild daisy extract can aid in reducing inflammation, pain, and swelling associated with wounds. It has also been found to be effective in treating other skin conditions such as eczema, acne, and psoriasis.
Making Wild Daisy Infused Oil
Wild daisy-infused oil is a simple and versatile herbal oil that can be used in a variety of ways. The process involves steeping wild daisy flowers in a carrier oil to extract their therapeutic properties. Here are the steps to make wild daisy-infused oil:
Ingredients:
Instructions:
Collect fresh wild daisy flowers and dry them thoroughly by laying them out on a flat surface or using a dehydrator.
Once the flowers are dry, coarsely chop them and place them in a clean glass jar.
Pour the carrier oil over the flowers until they are completely submerged.
Seal the jar tightly and place it in a cool, dark place for 4-6 weeks. Shake the jar daily to ensure that the oil is fully infused with the daisy's properties.
After 4-6 weeks, strain the oil through a cheesecloth or fine-mesh strainer into a clean container. Squeeze the cheesecloth to extract as much oil as possible.
Store the infused oil in a clean, airtight container in a cool, dark place.
Here are some variations on this basic recipe:
For a stronger infusion, use fresh daisy flowers instead of dried ones. However, be aware that fresh flowers contain more moisture and may cause the oil to spoil more quickly. To prevent this, add a few drops of vitamin E oil to the infusion as a natural preservative.
To make a salve, combine 1/2 cup of the infused oil with 1/4 cup of beeswax. Melt the beeswax and infused oil together in a double boiler, stirring constantly, and pour the mixture into small tins or jars. Let the salve cool completely before using.
Infused oils can also be made using the crock pot method. Fill a crock pot with water and place a jar filled with daisy flowers and carrier oil inside. Place a towel beneath the jar to prevent scorching the oil on the bottom. Turn on the heat to the crock pot and heat for 72 hours. Monitor closely and make sure to keep the temperature between 120-140 degrees Fahrenheit
When making infused oils, it's important to monitor the temperature of the oil to ensure that it doesn't overheat and lose its therapeutic properties. Use a double boiler to gently heat the oil and flowers, keeping the temperature between 120-140 degrees Fahrenheit.
Culinary Uses of Wild Daisies
Wild daisy has many uses in culinary practices. While the young flower buds can be added to salads, soups, or sandwiches, and the flower heads can be used as a decorative element for salads, the leaves are often cooked and used as a potherb or mixed in salads. Let's explore the culinary uses of wild daisies and provide some delicious recipes for you to try.
Wild daisy has a slightly bitter taste, which makes them an excellent addition to salads. The leaves can be used as a base for a salad, providing a slightly peppery flavor. Additionally, they can be cooked and used in soups, stews, or sautéed as a side dish. When cooked, the bitterness fades away, leaving a delicate flavor that pairs well with garlic, olive oil, and lemon.
Wild Daisies Salad
To make it, you will need the following ingredients:
2 cups of wild daisy leaves
1 cup of mixed salad greens
1/4 cup of fresh mint leaves
1/4 cup of fresh parsley leaves
1/4 cup of crumbled feta cheese
1/4 cup of chopped walnuts
1/4 cup of olive oil
2 tablespoons of lemon juice
Salt and pepper to taste
To prepare the salad, first, rinse the wild daisy leaves and mixed salad greens, and pat them dry. Then, mix them in a large bowl with fresh mint and parsley leaves. Sprinkle the crumbled feta cheese and chopped walnuts over the greens.
In a small bowl, whisk together the olive oil and lemon juice. Drizzle the dressing over the salad and toss everything together. Season with salt and pepper to taste.
Wild Daisy and Potato Soup
To make it, you will need the following ingredients:
2 cups of wild daisy leaves
2 cups of chopped potatoes
1 cup of chopped onions
2 garlic cloves, minced
4 cups of vegetable broth
1/4 cup of heavy cream
2 tablespoons of olive oil
Salt and pepper to taste
To prepare the soup, heat the olive oil in a large pot over medium heat. Add the chopped onions and garlic, and sauté until they are translucent. Then, add the chopped potatoes and vegetable broth to the pot. Bring the mixture to a boil and reduce the heat to a simmer. Cook for about 20 minutes, or until the potatoes are tender.
Add the wild daisy leaves to the pot and cook for an additional 5 minutes. Remove the pot from the heat and puree the mixture using an immersion blender until smooth. Stir in the heavy cream and season with salt and pepper to taste.
For further reading on using wild plants for medicine and food be sure and visit our blog for more articles.
Frequently Asked Questions
What are the side effects of using wild daisies for medicinal purposes?
Wild daisy is known to have a variety of medicinal uses, but it is important to understand the potential side effects associated with their use. In general, the most common side effect of using wild daisies for medicinal purposes is an allergic reaction. People with allergies to ragweed, chrysanthemums, and asters may be especially sensitive to wild daisy. Additionally, wild daisies can cause nausea, vomiting, and abdominal cramps in some people. It is also known to increase the risk of bleeding and may interact with blood-thinning medications. Finally, wild daisies can act as a diuretic, causing increased urination and dehydration. If you are considering using wild daisies for medicinal purposes, it is important to talk to your healthcare provider before using them to reduce the risk of any adverse side effects.
Are there any precautions I need to take when using wild daisy?
When using wild daisies for medicinal or culinary purposes, it is important to take certain precautions. First, it is important to make sure the daisy you are using is, in fact, a true wild daisy and not a look-alike plant. Secondly, it is important to make sure you are harvesting the daisy from a safe location, as some areas may be contaminated with pollutants or other hazardous substances.
Can I use Wild Daisy if I'm pregnant or breastfeeding?
It is not recommended to use wild daisies if you are pregnant or breastfeeding due to the potential risk of unknown side effects.
Where can I find wild daisy and how do I identify them?
Wild daisies can be found in grassy, sunny areas such as meadows and fields. It has bright yellow centers and its petals are usually white or pink. The leaves are typically arranged in a rosette shape, and they may have toothed edges. Wild daisies can be found in bloom from April to October, depending on the climate. When picking wild daisies, make sure to identify them correctly – look for the distinctive yellow center and white petals. If you are unsure ask an expert to help with identification or get a good field guide.
How can I make wild daisy tea?
Making wild daisy tea is a surprisingly simple process! First, gather 2 tsp of fresh wild daisies, making sure to choose ones that are free from pesticides or other contaminants. Once you have your daisies discard the stems. Place the flower heads in a pot of boiling water and let them steep for 10-15 minutes. After that, strain the plant material and add a touch of honey or other sweeteners for a hint of sweetness.
Can I use wild daisies as a substitute for other herbs or vegetables in cooking?
Yes, wild daisies can be a great substitute for other herbs and vegetables in cooking. Its flavor is similar to that of chamomile, so it can be used as a substitute for herbs such as oregano, thyme, and marjoram. It also has a mild flavor that can be used as a substitute for vegetables such as onions and celery. Wild daisies can be used in many dishes, from soups and stews to salads and stir-fries. When used in cooking, wild daisy adds a unique flavor and aroma to dishes that cannot be replicated with any other herb or vegetable.