Evening primrose (Oenothera) is a group of flowering plants with a special adaptation. The flowers open in the evening and remain open at night, unlike most flowering plants. Although Jasmine is another plant whose blooms open during the night that comes to mind. Today we want to look at Missouri Evening Primrose.
Missouri Evening Primrose (Oenothera macrocarpa) is one of about 125 species of Evening Primrose. This species is found in the Ozarks in rocky areas and limestone glades, as well as along forest edges and roadsides. We spotted these along a highway where the Arkansas Department of Transportation spread wildflower seeds to beautify the roadsides and provide wildlife habitat. You can read more about that program here.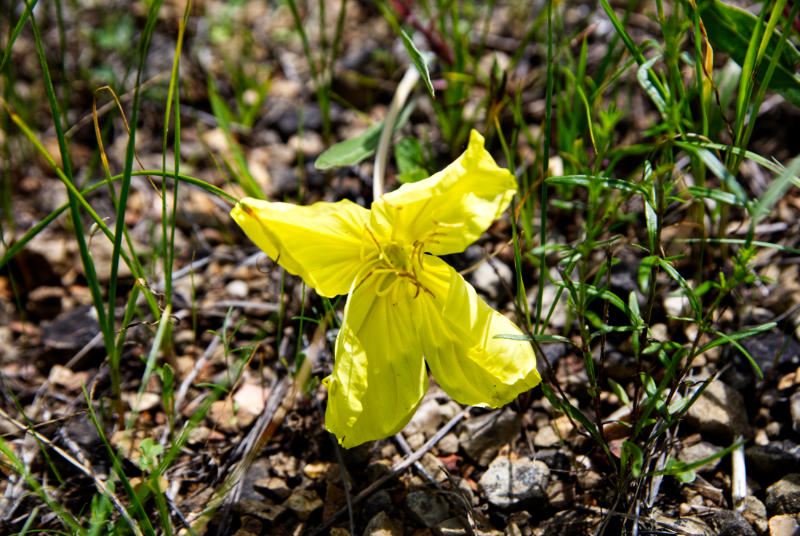 Missouri Evening Primrose has common names such as Ozark Sundrop and Missouri Primrose. They are low-growing plants that typically only reach 12-20 inches tall. The flowers are bright yellow, up to 4 inches across, with 4 large petals. The leaves are lance-shaped and narrow. Both the leaves and flowers are edible, but the leaves may be gritty and tough beyond the first year. The root is edible as well and is similar to parsnips. However, they may be difficult to remove from the rocky soil they inhabit here in the Ozarks.
The showy flowers bloom from mid-May through August. Many people plant them in flower gardens because of the large yellow flowers. They usually don't survive when transplanted, so they are usually grown from seeds.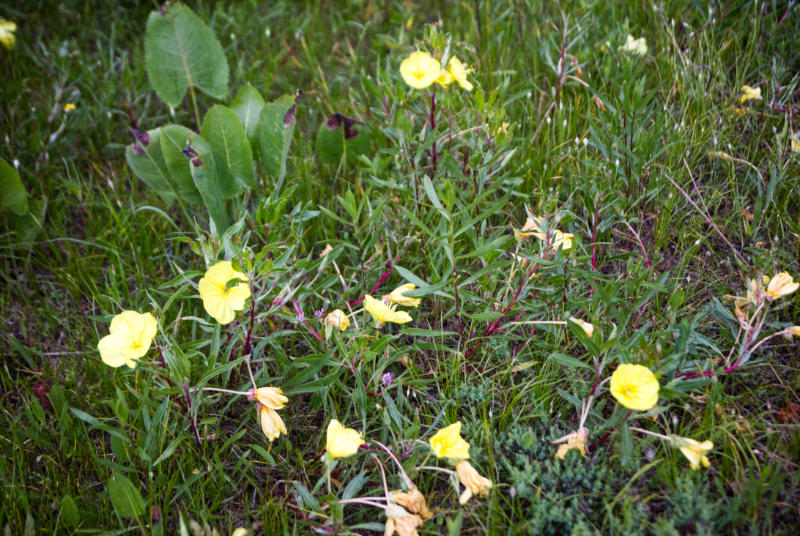 Medicinal Uses of Evening Primrose
The medicinal uses of this plant go back for centuries. One of the common names for plants from this species historically was "Kings Cureall". This shows how our ancestors viewed these plants. More studies need to be done to show that the purported effects can be reproduced. But many other plants that our ancestors used medicinally have been proven in testing. There is no reason to believe the same won't be shown by studies performed on this plant.
The main use today of Evening Primrose is the use of the oil collected from the seeds. Evening Primrose Oil may be purchased as supplement capsules or applied topically for skin conditions. Traditional uses of the plant include for treatment of bruises, acne and other skin conditions such as eczema, digestive issues, and sore throats.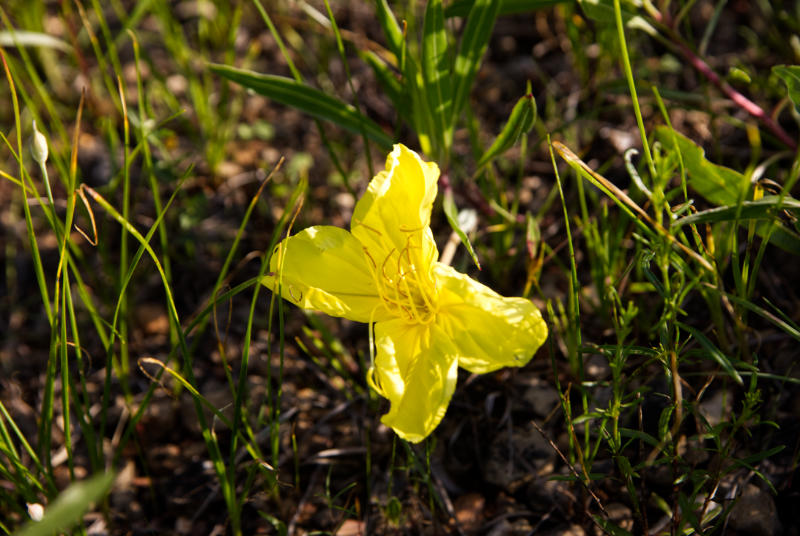 Conclusion
This showy plant has large lemon-yellow flowers which open in the evening, stay open at night, and may only last for 1 day. They flower continuously through the summer months. They are edible but the leaves may be a little bitter for some tastes. The plant is used medicinally by using the oil extracted from the seeds internally or externally.