Storm Chase Update 4-3-20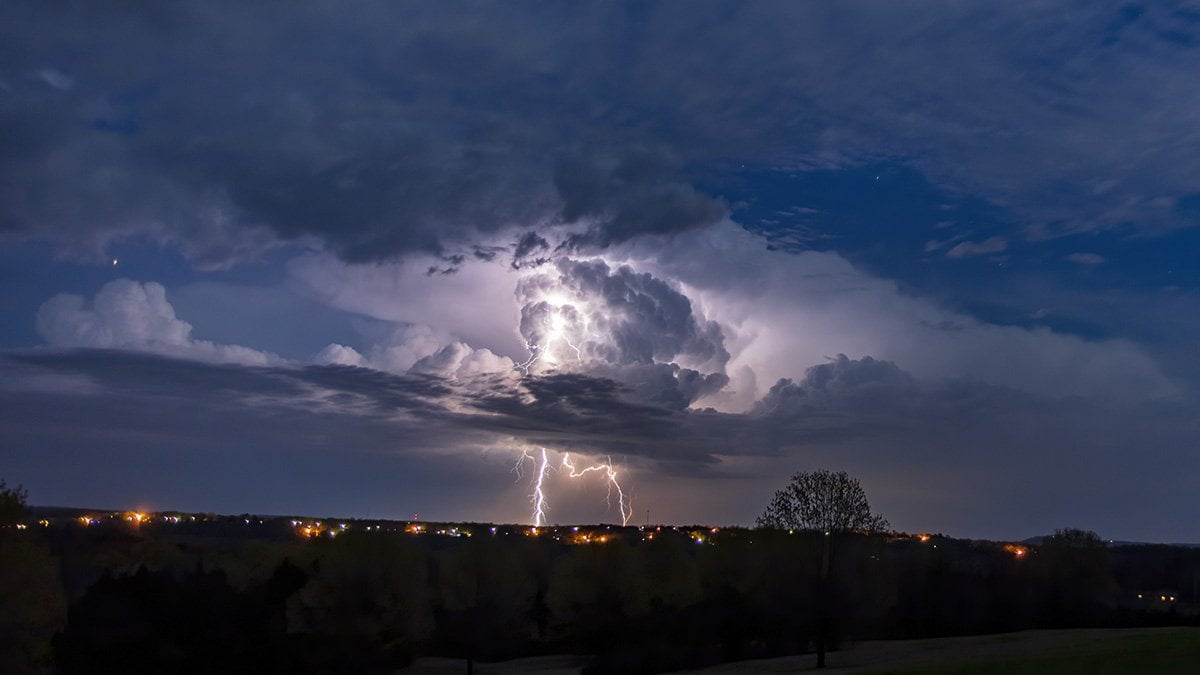 Storm Chase Update 4-3-20-As we begin the month of April this is usually the time we see storm activity ramping up in the Ozarks. This week was pretty calm in the storm category. However, April 2nd did treat us to some rain with enough convective lift in the atmosphere to create some decent lightning activity.
The day started out slightly cool with a few thunderstorms expected. Shortly after lunch, a band of moderate rain showers began to develop north of us in Missouri. As the lightning activity began to ramp up I traveled a few miles northwest to set up on a high area where I could observe north and west into Missouri. The lightning wasn't especially strong with that storm and it was about 40 miles from my location. The gallery below has images from that storm.
Click the image below for the full sized gallery.
[rl_gallery id="7503"]
As I was working on the photos from earlier in the day I spotted another storm building to our south at sunset. I jumped in the car and ran to an area where I could see clearly to the east toward Mountain Home, AR. This storm did not disappoint when it came to lightning. I set up the camera and shot the storm as it slowly moved off to the northeast.
Click the image below to view the full sized gallery.
[rl_gallery id="7511"]
If you would like to see what the convective weather forecast is for your area be sure and visit the National Weather Service Storm Prediction Center.
Be sure and check out these other storm chase updates:
About Post Author