Lakeside Forest Nature Preserve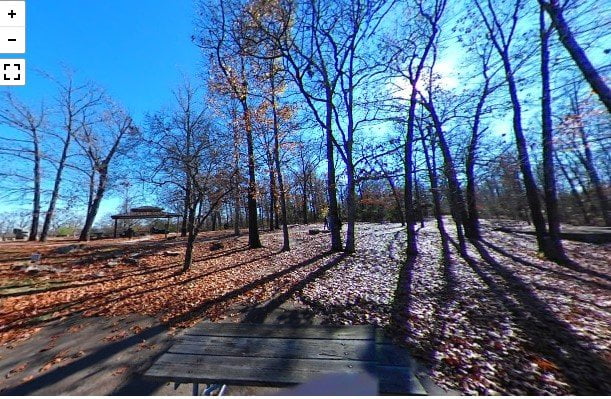 The Lakeside Forest Nature Preserve is just off the main strip in Branson, MO. The park encompasses 140 acres and contains 5.3 miles of hiking trails. According to the Branson Parks website, there are a waterfall and a cave in the park. For more info, visit the Branson Parks & Recreation website.
You can also find many more places to get outdoors without spending a lot of money while in Branson. There are nature trails, visitor centers, the trout hatchery, and other wonders to explore. It isn't just the shows and attractions that are waiting for you in Branson. There are many places to explore the natural beauty of the Ozarks all around you.
---
The camera we use for 360° photos. Click the photo to get yours today!
---
360° photos of Lakeside Forest Nature Preserve.
Use Your Mouse or Move Your Phone to Look Around.
---
---
On the map above click on "View Larger Map" to go to Google Maps. Then copy & paste the code below into Google Maps to view the location. Use the satellite view for the best overview.
Code
JQQ2+MW Branson, Missouri
About Post Author