American germander (Teucrium canadense) can be found in the Eastern US. It is a member of the mint family of the plant kingdom. It is the only wild species of this family that is native to Arkansas, according to the Arkansas Native Plants Society.
It is also known by many other names, including Canada germander and wood sage.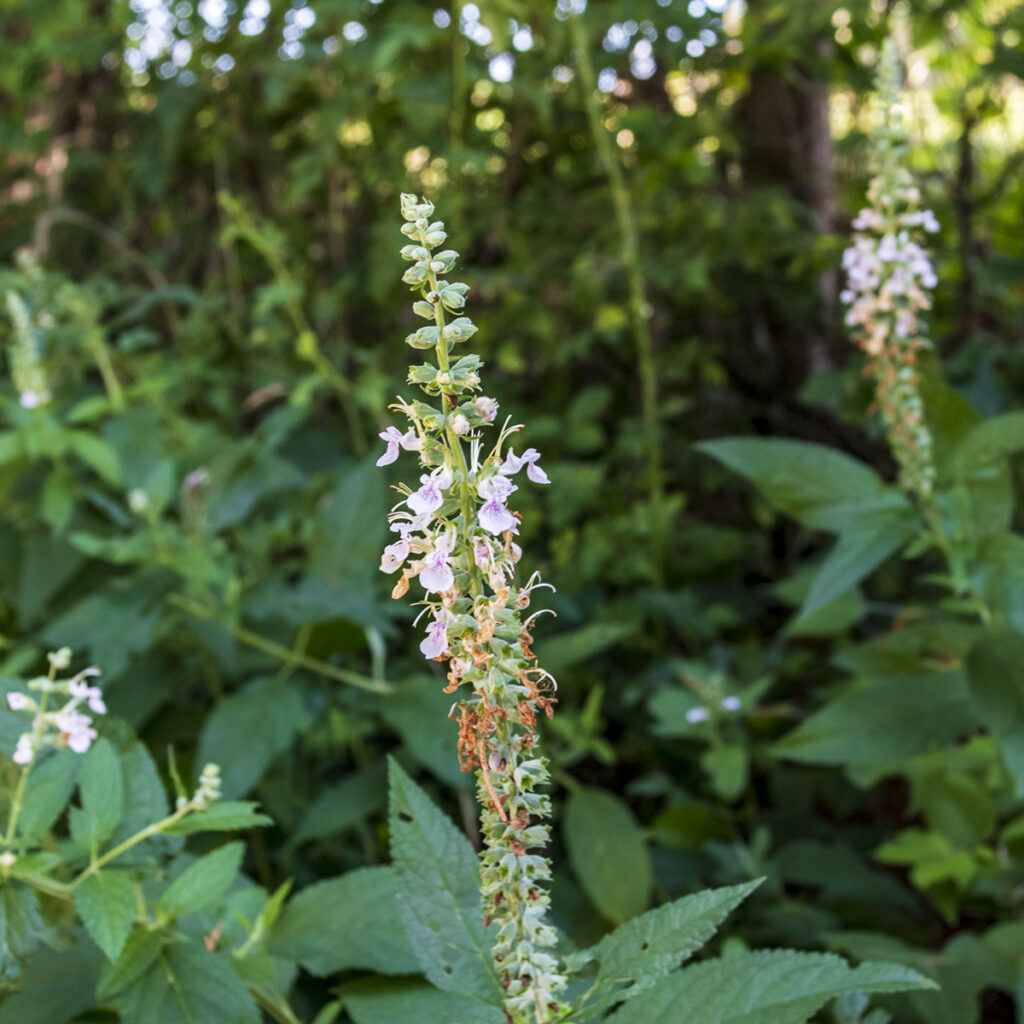 Identification of American Germander
American germander grows natively in moist soil in low-lying woodlands, fields, prairies, and marshlands. It can reach up to 3′ tall.
As with all plants in the mint family, it has a hollow, square stem. Leaves grow opposite on the stem with each pair offset 90° from the previous pair. The leaves are simple and lance-like, with toothed margins, and are up to 4″ long.
The flowers bloom for approximately one month during the summer on a tall stem. Lower flowers open first and flowers higher up the stem open as the lower flowers mature. The flowers have a large lower lobe that is spoon-shaped and points downward, two middle lobes that are rounded and extend outward, and two upper lobes that point upwards. The upward-pointing lobes have been described as looking like a pair of horns.
American germander spreads by seeds and rhizomes, making it hard to remove once established. If planting in a garden be aware that it spreads rapidly. It is mostly grown as a ground cover in gardens. You can purchase Germander seeds here.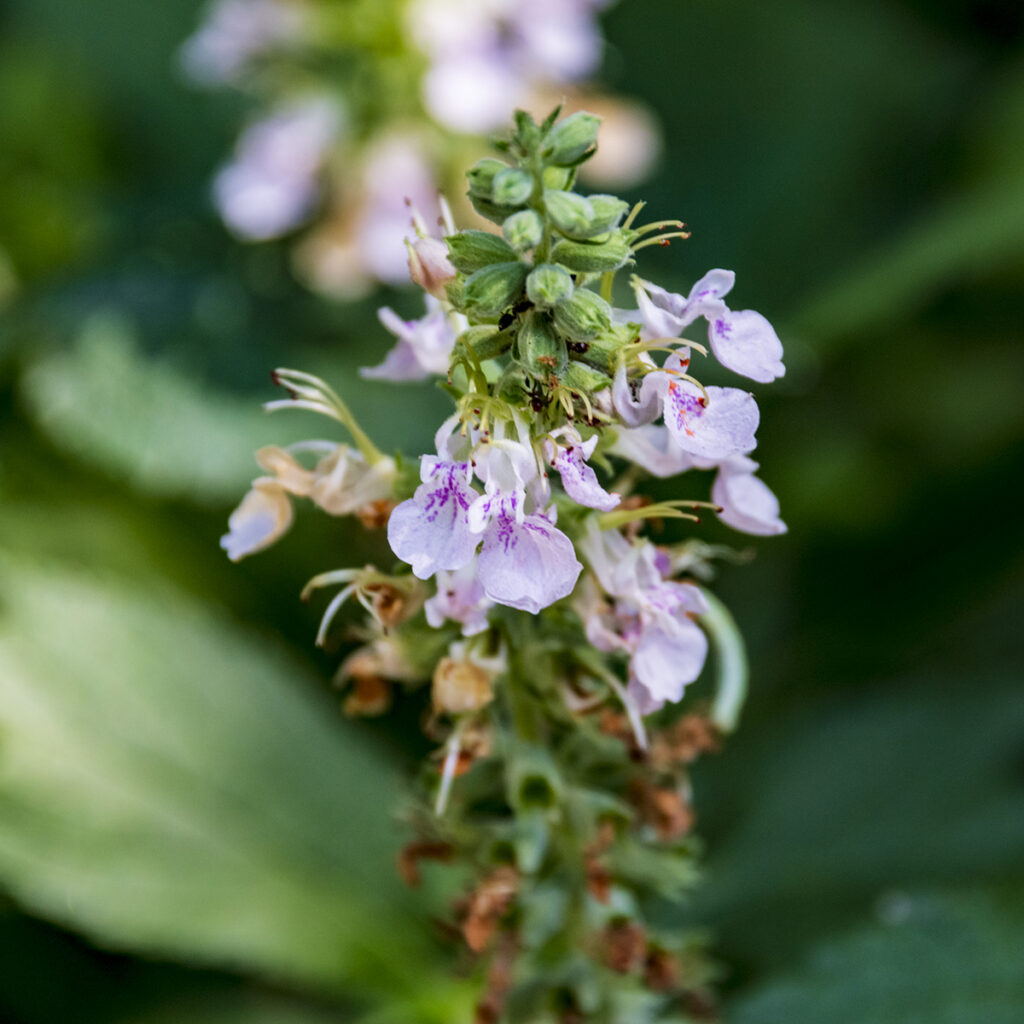 Medicinal Uses of American Germander
The plant has been used in the past for treating conditions such as gallbladder disease, digestion, fever, and other uses. However, it is NOT RECOMMENDED for use medicinally. It can produce serious side effects such as liver damage, cirrhosis, and even death.
Although our ancestors used this plant medicinally, it should be avoided for that use due to the potential side effects in humans. It can be planted to enjoy the flowers, which are also a great bee and hummingbird attraction.
Conclusion
American germander is a moisture-loving plant that is an Arkansas native wildflower. It should not be used medicinally, but it is great in the garden to attract bees and hummingbirds.
You may also like to see this recent article on the American Bellflower.