The American Bellflower (Campanulastrum americanum) is an annual flower that is common in the eastern and central US, and even north into Canada. The American bellflower doesn't have the blooms typical of other bellflower species. The flowers of this plant appear flattened compared to other bellflower species. They are easy to identify because of this difference. Still, the American Bellflower is striking with its pale blue to lavender colored flowers which bloom during the summer months.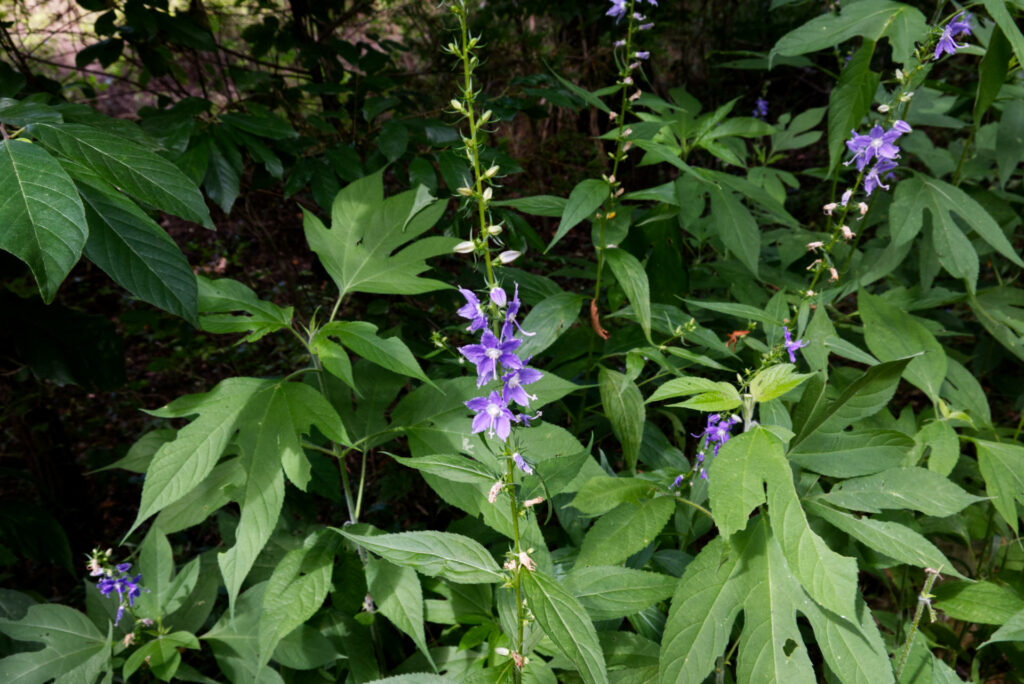 These flowers bloom on long, upright stems. The flowers are short-lived, but they continue to bloom up the tall stem as it grows taller. Lower flowers may have closed, while flowers further up the stem have yet to open, or are beginning to bloom.
These flowers are an important food source for long-tongue bees such as the bumblebee, as well as smaller bees and wasps. They are also a food source for hummingbirds. The photo below shows a bumblebee and a wasp feeding on the nectar.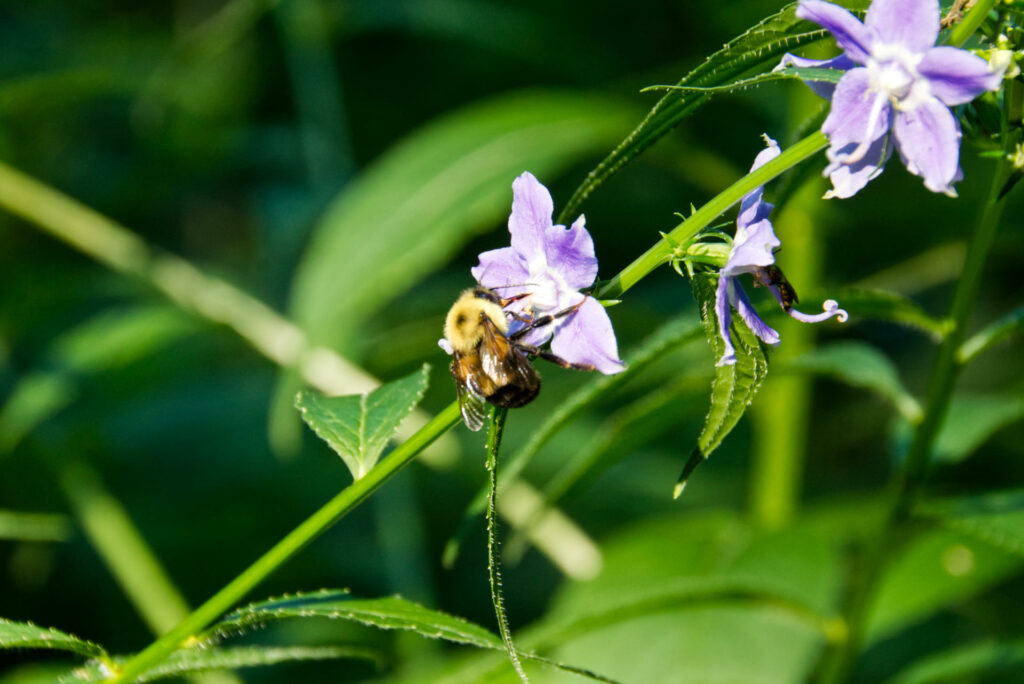 This plant can grow 3-6 feet tall, with flowers forming in the axils of the upper leaves to form a spike-like cluster. The flowers can form singly, or in clusters within the axils. The flowers are usually symmetrical, with five petals that can be any shade from dark blue to light lavender. The flowers fade in color as they mature, and wither lower on the stem, while new flowers open higher.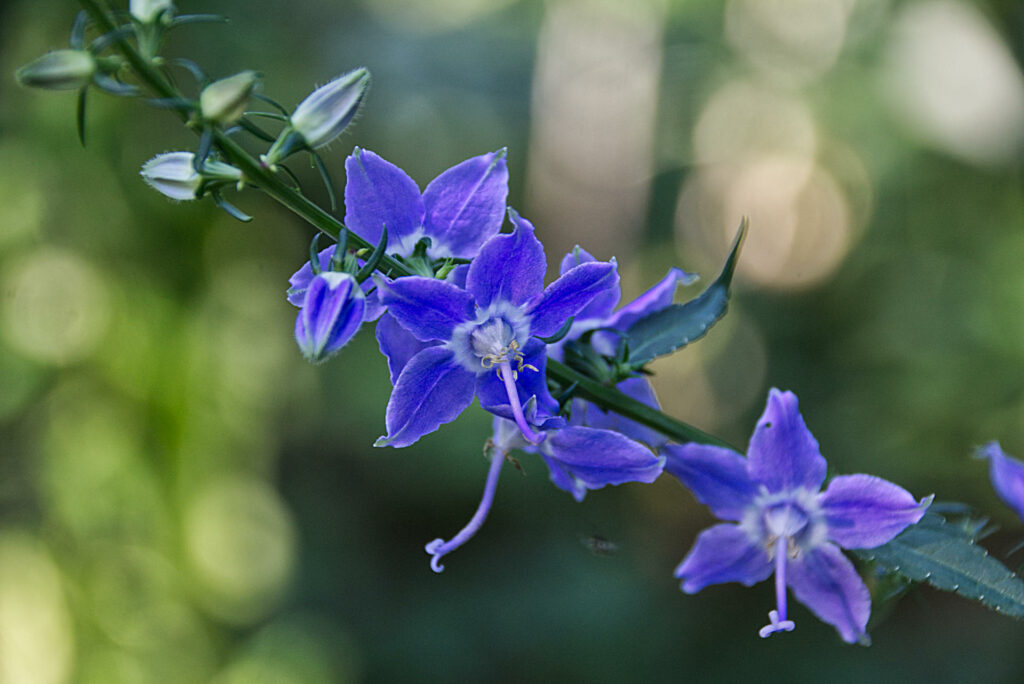 This is a woodland plant you can also sow in your flower garden to help the bees and hummingbirds. They also add a lovely splash of color to accent your garden. You can buy seeds here. Plant in the spring for a summer flush of blooms, or plant in the fall and they will bloom the following summer.
You can learn more about the American Bellflower in the USDA Plant Database. And if you would like to learn more about wildflowers and other plants native to the Ozarks be sure and check out our list of articles.