Melissa Essential Oil Benefits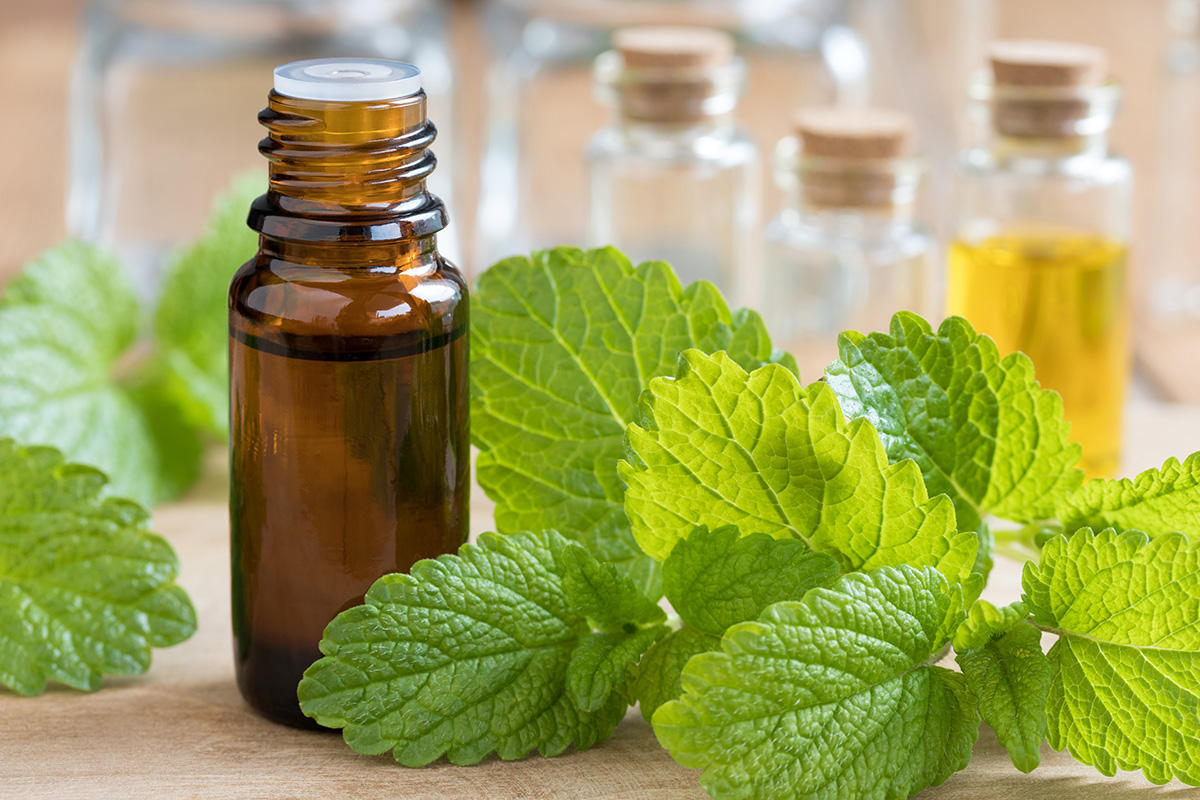 Melissa essential oil benefits include many effects for health and wellness. Melissa is also called Lemon Balm because it is used in many soothing balms and ointments. Read on to learn about all the benefits of this amazing essential oil.
Melissa is an herb that is in the Lamicaceae family of the plant kingdom. This is the mint family to which also belong such plants as spearmint and peppermint. There are listed over 7,000 species in this plant family. Most have parts that are aromatic in nature.
The Latin name for the plant is Melissa officinalis. Melissa is known to have been used for over 2,000 years by the Greeks and Romans. The plants produce white flowers filled with nectar that were used to attract honey bees. This explains the name. Melissa is Greek for honey bee. The leaves were also used in a tea to treat various disorders including nervous conditions and digestive issues.
Melissa Essential Oil Benefits
Melissa essential oil is known to possess antidepressant, antispasmodic, antiviral, and antibacterial properties. It has been used in natural medicinal preparations for hundreds of years. In the 14th century, the Carmelite Nuns of France used it to make tonic water. The water is still sold today in some pharmacies in Germany. it was also called the "Elixir of Life" by a well-known 18th-century botanist. Some of the well-known benefits of using Melissa essential oil include:
Fights Depression & Improves Mood
Melissa essential oil has been shown to have antidepressant and calming properties. A 2004 study showed that volunteers given Melissa extract reported increased calmness and increased cognitive abilities. A 2014 study delivered Melissa extract by food or drink and found "lemon balm treatments were generally associated with improvements in mood and/or cognitive performance". So not only can Melissa essential oil help with your mood, but it can also help you think clearly and perform better on tasks that require you to think clearly.
Helps With Nervous Issues
One of the really helpful Melissa essential oil benefits is that it is considered a nervine. A nervine is a substance that is considered a tonic for the nervous system. It can be used to relieve vertigo, nervousness, nausea and vomiting, and dizziness. This can be achieved by rubbing one or two drops behind the ears. be sure and mix with a small amount of carrier oil if you have sensitive skin. You can also take Melissa oil internally by adding 1 drop to water or tea. This can be effective in stopping nausea and vomiting by calming the stomach.
Helps With Digestive Issues
Since Melissa essential oil is a calming oil as well as having anti-inflammatory properties it can be useful for digestive issues. It can help to repair the stomach and can be calming to an upset stomach. It may also be useful to help maintain proper levels of gastric juices and bile during the digestive process.
Anti-inflammatory
The anti-inflammatory properties of Melissa essential oil have been studied and were found to be effective in reducing inflammation in the body. It was also found to help decrease edema (swelling associated with fluid retention). It appears that the anti-inflammatory properties are available whether it is taken by mouth or applied externally to the areas suffering from inflammation.
Promotes Sweating & Reduces Fever
The essential oil of Melissa is a warming oil that promotes sweating. Sweating helps to remove impurities from the body through the sweat glands. It also helps to cool the body so it can be helpful to reduce fever.
Antibacterial and Antiviral
The antibacterial properties of Melissa can help in the prevention of infections in wounds and when taken internally it may help you fight off bacterial or viral infections. A study from 2008 found that Melissa oil was more effective than Lavender oil against gram-negative organisms. Another study was done in 2008 which showed that Melissa essential oil inhibited the herpes virus and could possibly be used as a treatment during herpes outbreaks of those infected. The oil contains constituent chemicals which have been proven to possess antibacterial and antiviral properties, such as caryophyllene, citral, and citronellol.
May Help Lower Blood Pressure
Melissa oil may help lower blood pressure due to its hypotensive properties. In a 2016 animal study, there was found to be a significant decrease in blood pressure in rats given an aqueous solution containing Melissa extract. Another study performed in 2012 demonstrated that Melissa may help to lower cholesterol and triglyceride levels.
May Help Lower Blood Sugar
A study from 2010 done on diabetic mice showed that after 6 weeks of oral administration of Melissa essential oil the mice showed significantly reduces blood glucose, improved glucose tolerance, and significantly higher serum insulin levels. The study found that "The results further suggest that LBEO (Lemon Balm Essential Oil) administered at low concentrations is an efficient hypoglycemic agent, probably due to enhanced glucose uptake and metabolism in the liver and adipose tissue and the inhibition of gluconeogenesis in the liver".
May Help With The Symptoms of PMS
A study performed in 2015 looked at whether Melissa essential oil could be effective in helping to relieve symptoms of PMS. The study showed that the group taking Melissa oil had a significant reduction in PMS symptoms
You should always make sure you are getting 100% pure essential oils. This is especially true if you consider taking them internally. I offer a line of 100% pure essential oils from a trusted supplier. If you want to try Melissa essential oil, you can purchase it here. Be sure to look at our full line of essential oils and related products when you visit our online store.