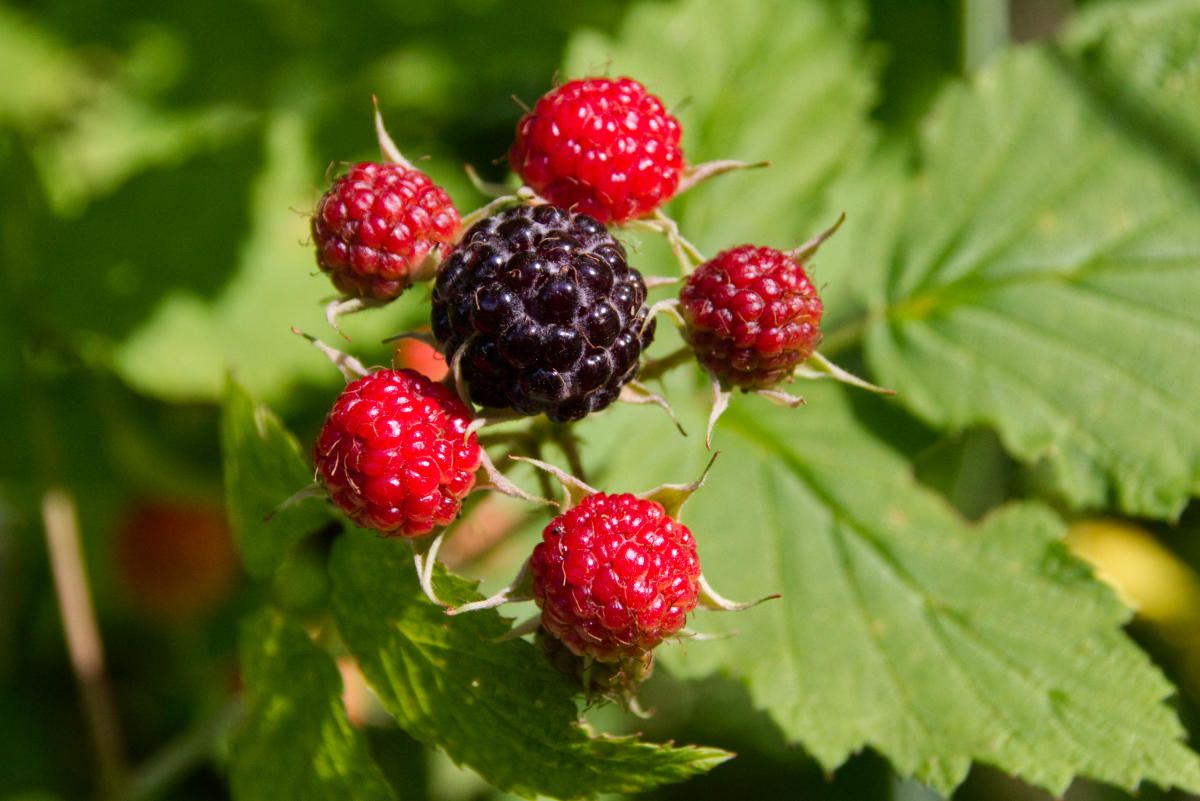 While many people look forward to the blackberries each Spring, I actually love when the dewberries are fruiting. While the dewberry plant is considered a weed by some, I really enjoy their unique berry taste.
Dewberries are closely related to blackberries, but their vine structure is different, usually growing in a high arch. They are also known as black raspberry, wild raspberry, brambles, etc. The common name is different in different regions. They have aggregate fruits. The fruit develops from the merger of several ovaries separated in a single flower. Dewberries grow throughout much of the Northern Hemisphere. https://en.wikipedia.org/wiki/Dewberry
Beginning in early spring, dewberries will begin to bloom. From March into April, dewberries bloom with white flowers. When pollinated, the flowers produce small green berries. The berries will turn red and finally into a deep purple to black when ripe. The berries are very tender and soft when ripe and you must use care picking them so you do not crush them.
I will often stop by one of the dewberry patches that grow on my place and eat a handful straight off the plant. When there are many ripe berries, I will pick enough to make a cobbler or other treats. I have never made jelly from them, but friends tell me it is quite good. If you want to try making jelly, I found this recipe from Food.com.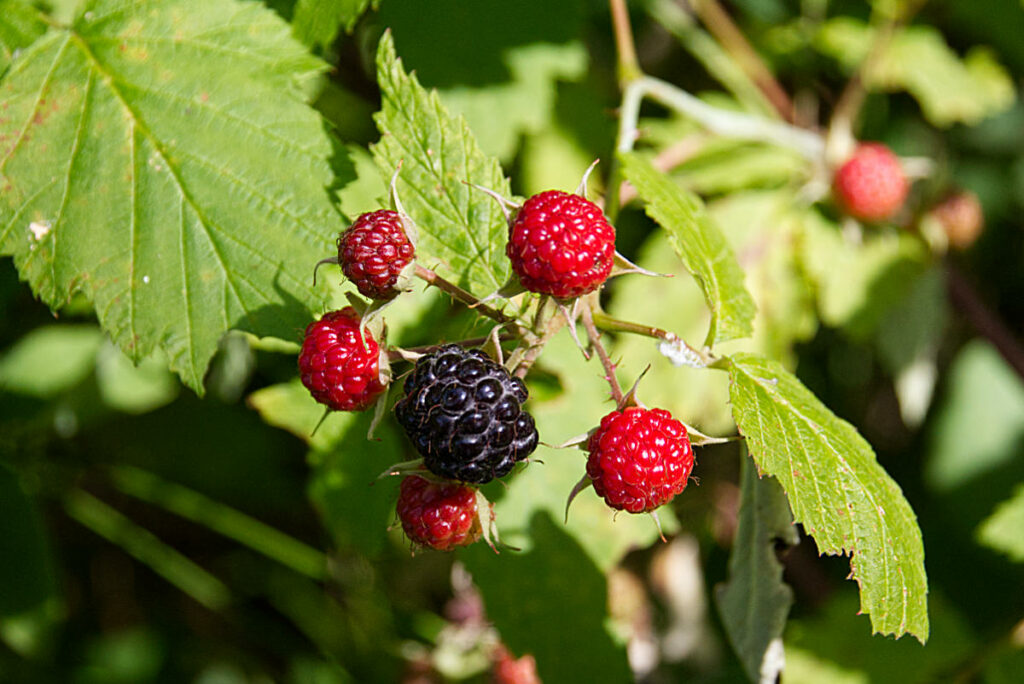 There are a few ways you can preserve dewberries for later use. The first rule is to not wash them till you are ready to eat them, freeze them, use them. The moisture will cause them to ruin quickly.
A trick to freezing dewberries whole is the same one I use to freeze bell peppers from the garden. Wash them in cool water, lay them out on a tray in a single layer, and pop them in the freezer. Once frozen, you can bag them up. Another method is to simply wash them in cool water, pack them in freezer bags and put them directly into the freezer.
A third method, which can be useful if you want to use them in jelly or other sweet treats, is to syrup pack them. Crush them and add sugar to taste. Then put the mixture in the freezer using freezer bags or containers. Be sure and label the bag or container with the date and contents.
I use this basic recipe to make a quick dewberry cobbler like dessert:
Recipe
1 stick butter
1 cup of sugar
1 cup of flour
1/4 teaspoon of salt
2 teaspoons of baking powder
1 cup whole milk
2 cups dewberries that have been mashed with sugar for at least an hour.
Directions
Melt a stick of butter in a cast iron skillet.
Mix a cup of sugar, a cup of flour, 1/4 teaspoon salt, two teaspoons of baking powder, 1 cup whole milk.
Pour in 10″ cast iron skillet and lightly stir in dewberries.
Bake at 350° for 30-40 minutes.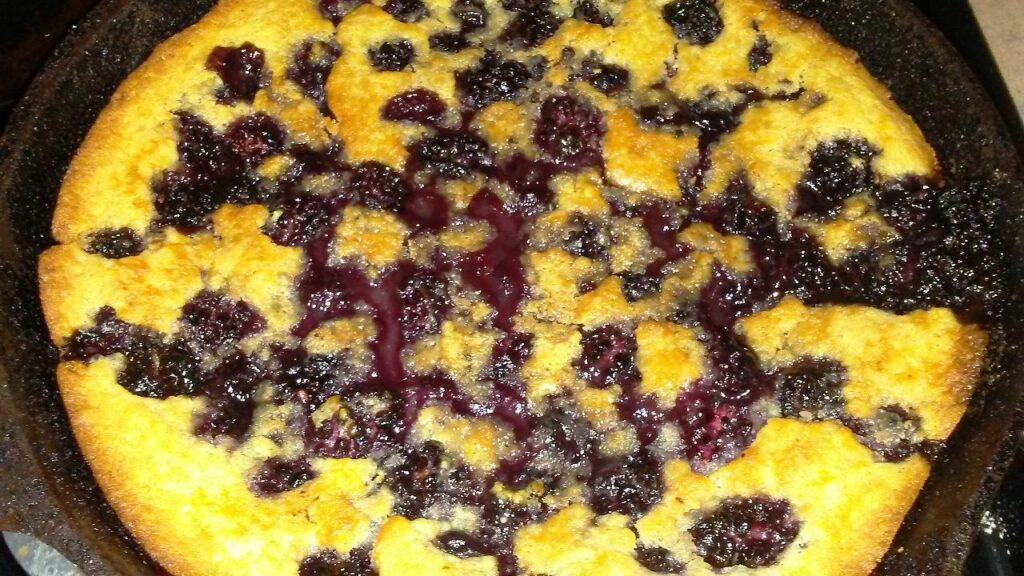 Check out our list of articles for more great info on wild edible and medicinal plants.
About Post Author