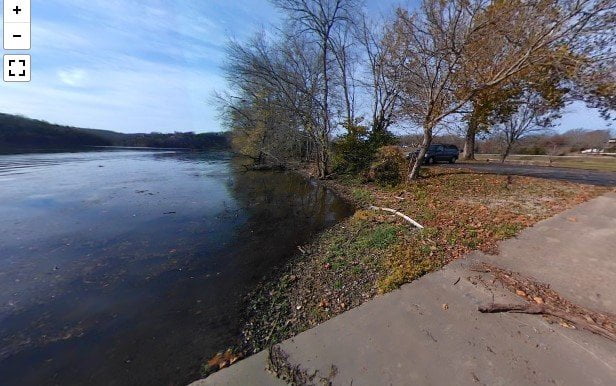 Empire Park is located in Forsyth, MO. on Lake Taneycomo. The park has boat ramps, walking trails, playgrounds, fishing areas, and a disc golf course.
I have read that the fishing in Empire park is excellent. The anglers that reported talked of catching both bass and trout in the area. I have to say that I haven't tried fishing there yet, but I may have to make the short drive and give it a try. There is plenty of shoreline as well as a fishing pier where anglers can try their luck. Get your Missouri Fishing license online from the Missouri Department of Conservation.
For more info on the disk golf course, you can visit this site. The course is rated as excellent. It consists of 18 holes. For the disk golf enthusiast, there are also 3 other courses within five miles.
---
The camera we use for 360° photos. Click the photo to get yours today!
---
360° Photo of Empire Park.
Use Your Mouse Or Move Your Phone To Look Around.
---
On the map above click on "View Larger Map" to go to Google Maps. Then copy & paste the code below into Google Maps to view the location. You can also use the code in Google Maps on your phone. Use the satellite view for the best overview.
Code
MV48+WP Forsyth, Missouri
About Post Author