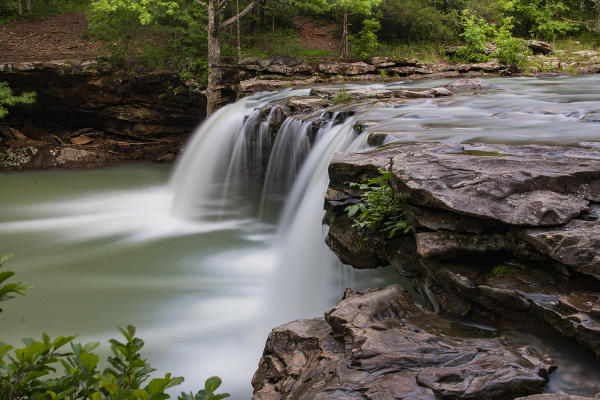 If you are like most photographers, copyright is something you may not know a lot about. But protecting your images from theft and use without your permission should be something you do to every image before you post them online. Too many people think that everything is free on the internet and they just copy and paste without thought to the consequences. However, the consequence of using a copyrighted image without permission is copyright infringement. As a photographer, if someone uses your photo for commercial purposes without your permission, you may be able to collect damages. Also, think of the damage to your brand if someone takes one of your photos and runs a crappy filter on it, and reposts it. Do you want your brand associated with bad work? Of course not!
Educate Yourself About Copyright Law
In most instances, you as the photographer own the copyright to any image you produce. Copyright is attached to the image the moment you press the shutter. But, there are exceptions. This post is in no way able to cover all the nuances of copyright law. But one example I have seen is not far from where I live in Arkansas. There is a historic house there called The Jacob Wolf House near Norfork, AR. There is a sign on the property warning that images may not be used due to the house being trademarked. You also can't use an image with a McDonald's sign featured prominently in the image without the risk of trademark and copyright infringement. Take my advice and do some homework. You not only want to educate yourself about the copyright on your images, but you also want to know how to avoid violating the copyright or trademark of others too.
In general, you own the copyright to the photos you take as soon as you click the shutter. This post isn't about copyright law as much as how to protect your copyrighted works from being stolen by others. As a photographer, an online portfolio is almost a necessity these days. Below are a few ways to help protect yourself from those who would seek to use your work without your permission. You can't police the internet 24/7 and find every instance of your photos being used without your permission. But by using these tips, you'll have a much greater chance of prevailing and at least getting them to cease and desist using your work without compensation.
Copyright Protection Begins in Your Camera
If you own a DSLR, there is usually a screen in your camera's menu to embed your copyright information in your image. Set your copyright information there as your first line of defense. This information will be embedded in the image as EXIF data, even if you only shoot JPEG in your camera. To test this, choose one of your JPEG images and right-click the image. Choose properties and then click the details tab when the properties window opens. Under details, you will see the information you entered. Mine shows me as the author, the date and time taken, as well as the copyright information. Be sure your time and date are set correctly in your camera. You can use that embedded info to show when you shot the image. It'll be pretty hard for an unscrupulous website to claim the image is theirs if the images are exactly the same and all they have is the date months later the image showed up on their site. Also, make sure you go in at the first of each year and update the year of copyright.
Embed Copyright Information While Editing
If you use Adobe Photoshop, did you know you can also embed your copyright data in your exported photos? If you forgot to set your info in your camera, on the file menu, click on file info or use the keyboard shortcut Alt+Shift+Ctrl+I. If you added the copyright info in your camera, it will already be showing in the metadata here. There are a lot of tabs to add further information if you want such as your address and telephone number, credit line, instructions, etc. If you save the file and then use the right-click method as before, you will see all your information in the metadata. Some other image editing programs also allow you to set this information, and it will be exported and embedded in the photo. Check the instructions for your image editing software to see if this is a feature in the program you use.
Disable Right-Click on Your Website
If you use WordPress to design your websites as I do, some plugins will allow you to disable the right mouse button to prevent the theft of your images or copying of your writing. Some unscrupulous people will steal your images right off your website. Disabling the ability to right-click and copy or save prevents that from happening. The use is somewhat controversial, but I use it on my photography sites. I use a plugin that prevents the right-click and if the right-click button is clicked again a pop-up warning displays to remind the person the content on the page is copyrighted. Use disable right-click at your own risk.
These are a few of the ways you can make sure the copyright on your photos isn't infringed.